Sneak Peek at Hallmark Channel's 'Over the Moon in Love' (PHOTOS)
©2019 Crown Media United States LLC/Photographer: Allister Foster
©2019 Crown Media United States LLC/Photographer: Allister Foster
©2019 Crown Media United States LLC/Photographer: Allister Foster
©2019 Crown Media United States LLC/Photographer: Allister Foster
©2019 Crown Media United States LLC/Photographer: Allister Foster
©2019 Crown Media United States LLC/Photographer: Allister Foster
©2019 Crown Media United States LLC/Photographer: Allister Foster
©2019 Crown Media United States LLC/Photographer: Allister Foster
©2019 Crown Media United States LLC/Photographer: Allister Foster
©2019 Crown Media United States LLC/Photographer: Allister Foster
©2019 Crown Media United States LLC/Photographer: Allister Foster
©2019 Crown Media United States LLC/Photographer: Allister Foster
©2019 Crown Media United States LLC/Photographer: Allister Foster
As a part of the networks annual Fall Harvest programming event, Hallmark Channel will premiere Over the Moon in Love on Saturday, October 5.
Best friends in high school, adorable Brooklyn (Jessica Lowndes) and cute but nerdy Devin (Wes Brown) were in a plutonic relationship, yet both had a connection with romance.  Brooklyn could instinctively pair her classmates into lasting relationships and Devin wrote sweet love songs.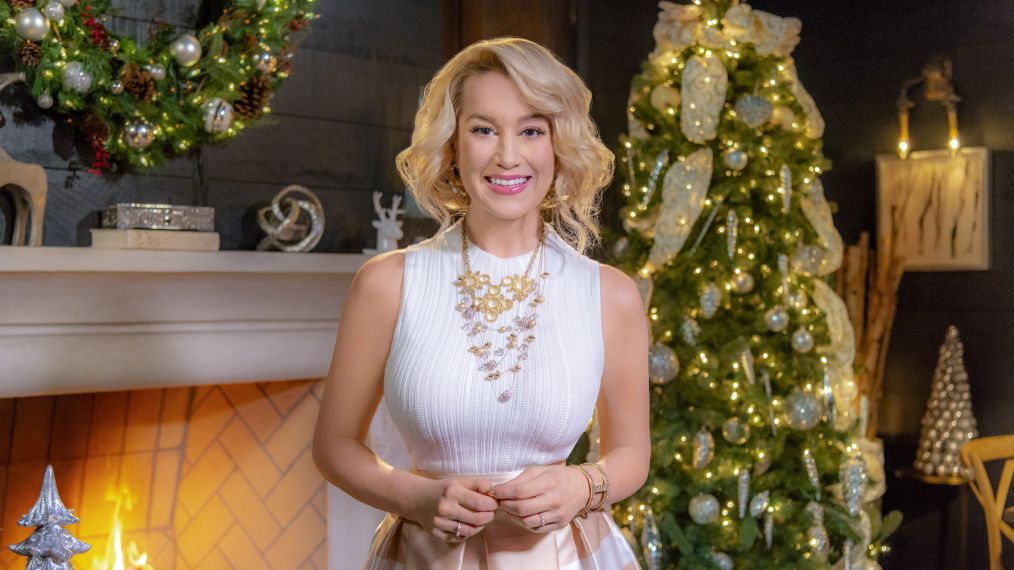 We've got the complete lineup for this year's holiday movie offerings on Hallmark Channel and Hallmark Movies & Mysteries.
Fast forward 12 years and Brooklyn is a professional matchmaker with her own business, Over the Moon in Love, while Devin has become a singer-songwriter, performing at weddings and various musical gigs.  As both have remained single, can they overcome unforeseen complications, and become the perfect love match?
Just click through the gallery above to enjoy scenes from this seasonal romance.
Over the Moon in Love, Premiere, Saturday, October 5, 9/8c, Hallmark Channel