'NCIS: LA': Sneak Peek at Christopher Gorham's Guest Spot as Kilbride Reunites With His Son (PHOTOS)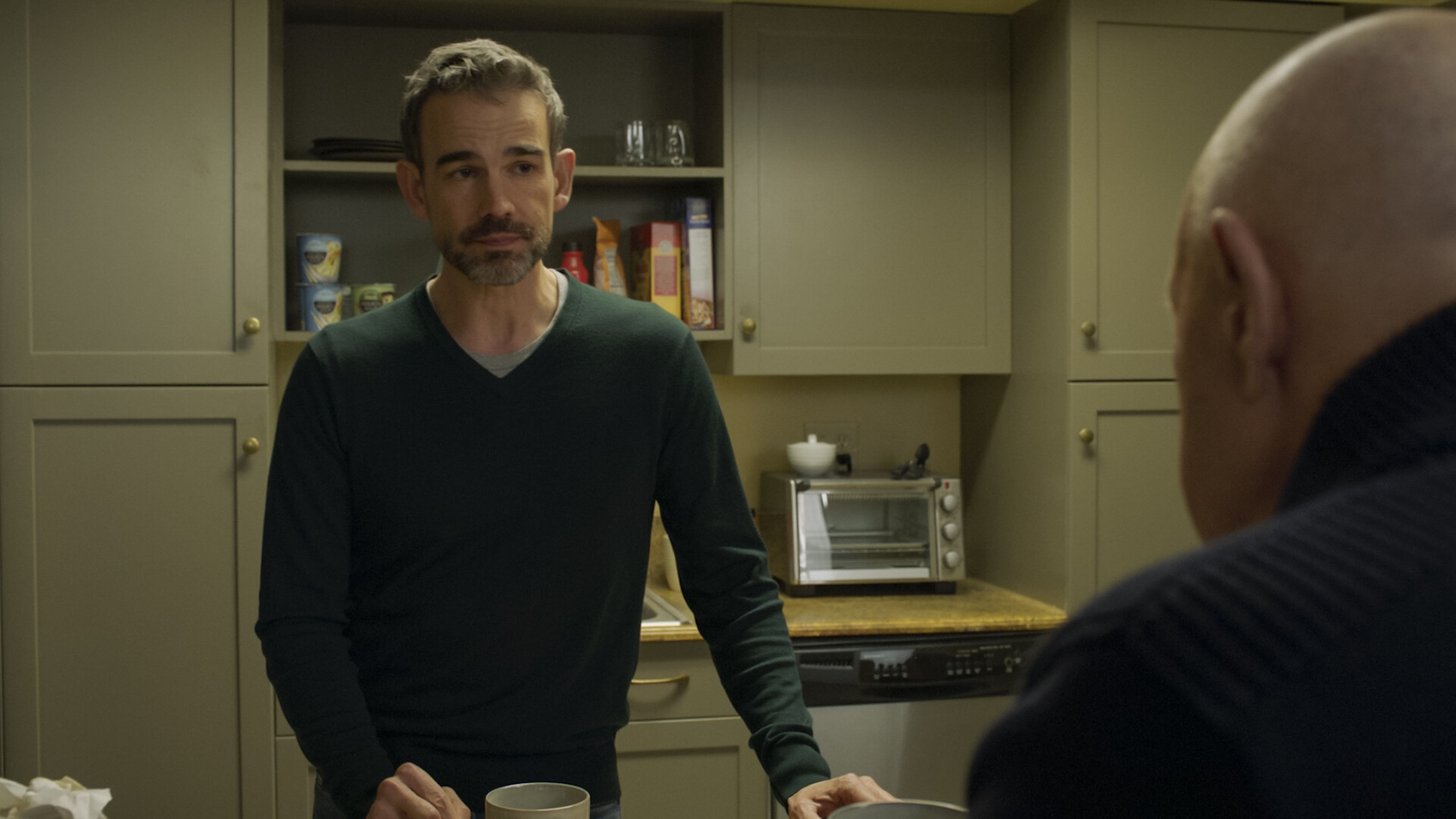 With only a handful of episodes left, NCIS: Los Angeles is staging what is sure to be a tense family reunion for Kilbride (Gerald McRaney) — one with his estranged son, Alex (guest star Christopher Gorham) — on April 16.
In "Maybe Today," the team is tasked with assisting NCIS' cold case homicide unit with a case from 2003 and a missing Navy petty officer. Meanwhile, Kilbride and his son, Alex, work to rebuild their relationship. Scroll down to check out photos for both parts of the episode.
This comes several episodes after Kilbride spent time with his ex-wife, Elizabeth (Marilu Henner), while she was in town and encouraged him to reach out to Alex. "Alex is an adult. He made choices — choices that left no room for me and I tried to help, many times, but he just cut me out of his life," Kilbride argued at the time. Elizabeth insisted their son, who is in an outpatient treatment program, is clean, and while he might not want his father around, he "needs" him.
Gorham is "dynamite…a really good actor," McRaney told TV Insider at the show's wrap party in March. As for the father-son relationship onscreen, what's key is to "just move forward," the actor continued. "It takes a little time to repair dysfunction. Taking that first step, though, is monumental."
Check out Gorham with McRaney, as well as the team working the case, below.
NCIS: Los Angeles, Sundays, 10/9c, CBS