How 'NCIS: LA' Just Set Up Kilbride's Reunion With His Son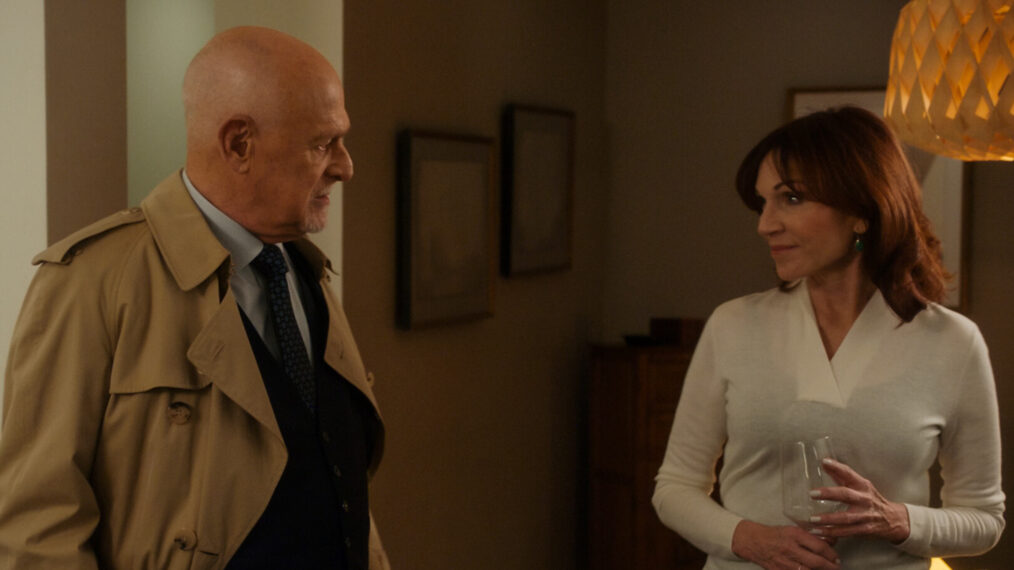 [Warning: The below contains MAJOR spoilers for NCIS: Los Angeles Season 14 Episode 13, "A Farewell to Arms."]
If you're looking forward to Retired Admiral Hollace Kilbride (Gerald McRaney) reuniting with his estranged son Alex (Christopher Gorham, guest starring this season), the latest NCIS: Los Angeles episode shows that you should thank his ex-wife Elizabeth (Marilu Henner).
When she's in town — after the exes spend the night together — the two reminisce about when Alex was born, and she recalls Kilbride fighting to stay awake while holding him. At the time, Elizabeth thought he'd always be there for their son. But now, "you let me down, Hollace, but more importantly, you let Alex down, too," she tells him. She waited to bring it up until she knew he'd changed. "Alex is an adult. He made choices — choices that left no room for me and I tried to help, many times, but he just cut me out of his life," Kilbride argues.
But as Elizabeth sees it, now he has a chance to fight his way back into his life. "The last few years have been very hard on Alex, but he's clean now, and I worry every damn day that that's going to change. I'm tired of worrying alone," she admits. Alex is in an outpatient treatment program; she's going to family groups and wants her ex-husband to show up for their son. "He doesn't want me there," Kilbride says. "But he needs you there. Look, I'm not even saying you have to jump on a plane tonight. You don't even have to give me an answer now. Just promise me you will think about it," she urges … and then, to her surprise, Kilbride agrees!
"He becomes very stoic at first when talking about our son, and then you could see his features change as he and gives in to me, and I'm surprised by it, too, so I know that I've really touched a nerve," Henner tells TV Insider of that scene. "We shot that first and I was really glad they shot that first because we could take more time with it. We just thought, 'let's really get into the nitty-gritty of the important scene.'"
And yes, Elizabeth "totally" expected a fight from Kilbride there. "She thought, 'man, the sex and the wine really helped. And the flowers,'" Henner says. "And I think it's not just her victory and, of course, Alex's victory, it's also Hollace's victory because she could tell that he's changed, too, and that he's more open to having a relationship with his son."
That, in turn, makes it a lot easier for Elizabeth to be able to feel like she has a partner in it with her. "We made this child together, and we both have to take responsibility for what's going on now, and the only way the whole family's going to heal is if all three of us are involved," Henner points out.
But how involved exactly might Kilbride and Elizabeth be going forward? Spending the night together while she's in town doesn't necessarily mean they'll get back together. But might they have a future? "I don't know," Henner shares. "I'd like to think that maybe he's a little more open to seeing where it goes, spending more time as a family and with each other. Sometimes you catch up with people that you knew at a different time in both of your lives, and it's a whole different relationship, so there's definitely a possibility."
Earlier in the episode, we learn more about their history, including when she stabbed him in the thigh with a king crab lab in Atlantic City. And so when he comes home at the end of the episode, she's still there — and had groceries delivered — and has dinner waiting for him: crab legs.
"How great?" Henner laughs. "It's funny because we have that conversation [earlier] while I'm unpacking groceries, right? And I thought she ran out again for crab legs once he brought that up. It was great."
She sees that as just another example of their bond. "When you trust somebody, you have a shorthand. You could tell these two have a real history. I loved that they played into that, and it was great that you could see him, and he's got that little smirk, and he almost feels like he's at work and feels a little nervous about it," she shares. "And I loved that he comes in and he can't believe that I'm still here."
If this episode proved anything, it's that we can't wait to see more with Kilbride's family. But we know the next reunion — with his son — is probably going to hurt.
NCIS: Los Angeles, Sundays, 10/9c, CBS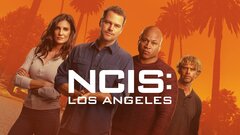 Powered by