Agent Roundtree Has an Adventurous First Day on the Job on 'NCIS: LA' (PHOTOS)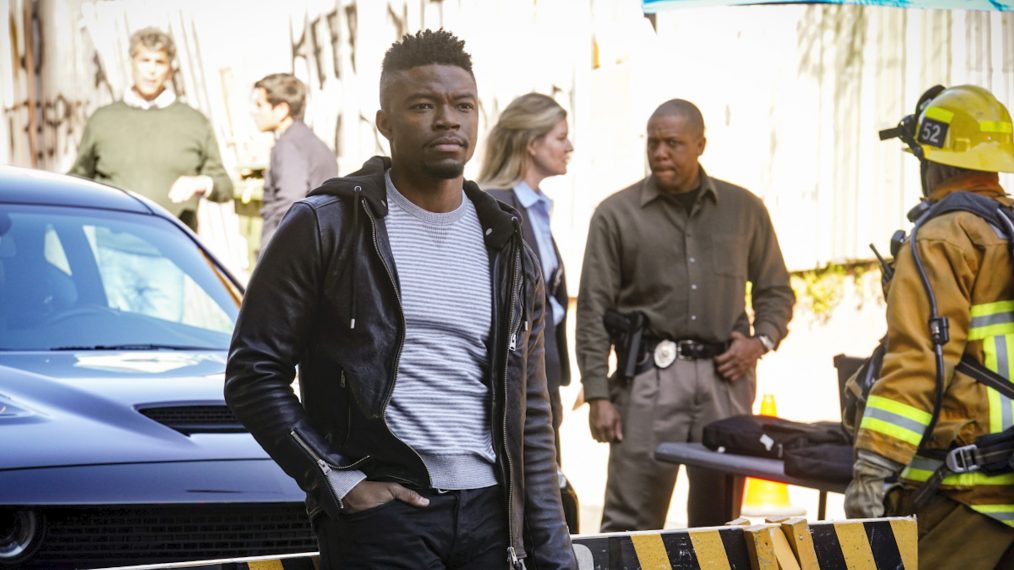 Don't worry, Agent Roundtree, it's … always like this on NCIS: Los Angeles.
Devin (Caleb Castille), whom the team and viewers met in "Watch Over Me" as the undercover FBI agent who couldn't trust anyone because they were dirty, returns in the March 29 episode. He's already impressed both Sam (LL Cool J) and Callen (Chris O'Donnell), but how will he do on an unexpectedly adventurous first day on the job?
We'll see how Sam handles that in "Fortune Favors the Brave," as he balances trying to save Devin when he accidentally triggers a bomb with a murder investigation. Who killed an Iranian exile working to overthrow the current regime? Also in Episode 19, Nell (Renée Felice Smith) makes a decision about her future with NCIS.
Click through the gallery above for a look at Devin in the field with the team.
NCIS: Los Angeles, Sundays, 9/8c, CBS