Who Kidnapped Sam's Daughter on 'NCIS: Los Angeles'? (PHOTOS)
The end of the last installment of NCIS: Los Angeles (new episodes return February 14) introduced two mysteries in succession: Anna's (Bar Paly) whereabouts (she's not rebuilding a town like she claimed) and a kidnapping that hits close to home for one of the agents.
In "A Fait Accompli," Sam (LL Cool J) finds out his daughter, Kam (Kayla Smith), is planning to come back to Los Angeles the following weekend. "There's a lot I want to catch you up on," she says, assuring him, "Everything's really good." But after they hang up, someone grabs her from behind, covers her mouth as she yells, and drags her off. Her phone is left on the ground. Check out screenshots below.
See Also
Will Callen still propose this season?
CBS has since released the logline for the next episode, "The Frogman's Daughter," and part of it teases what's next: "When Sam's daughter, Kam, is kidnapped after leading citywide protests, he will stop at nothing to find her." And as the photos (like the one above) show, she's being held in some sort of cell.
Was she kidnapped because of her involvement in the protests, or might that end up being a false lead? Perhaps that's one of the things Kam wanted to tell her father when she visited. But she did say she had "a lot" to share, so this could also be in connection to something else going on in her life.
There's also the possibility that yet again, Sam's past has come back to bite his kids. It happened with one of Sam's enemies, Tahir Khaled (Anslem Richardson), who took over his son Aiden's (Tye White) school in Season 7's "Talion." Then, the team went in and neutralized the situation.
It's another all hands on deck situation, and fortunately, there are quite a few hands. Deeks (Eric Christian Olsen), their former LAPD liaison, now an agent, is rejoining the team just in time. Might Hetty (Linda Hunt) even be able to help from wherever she is? The operations manager's whereabouts remain a mystery, but we've already seen she can get things done (like Deeks' acceptance into FLETC) even when she's away from the office, in what looks like a war zone.
Eric (Barrett Foa), now a tech consultant instead of with the agency full-time, is (unsurprisingly) in Ops for this one. Scroll down for the photos from "The Frogman's Daughter" to see the search for Kam.
Whatever happens and whoever lends support, we can only hope that Kam is found before it's too late. Sam has already lost his wife, Michelle (Aunjanue Ellis), because of Khaled (who is dead, so he can't be responsible this time). But we can't help but wonder what he may have to do to get his daughter back.
NCIS: Los Angeles, Sundays, 9/8c, CBS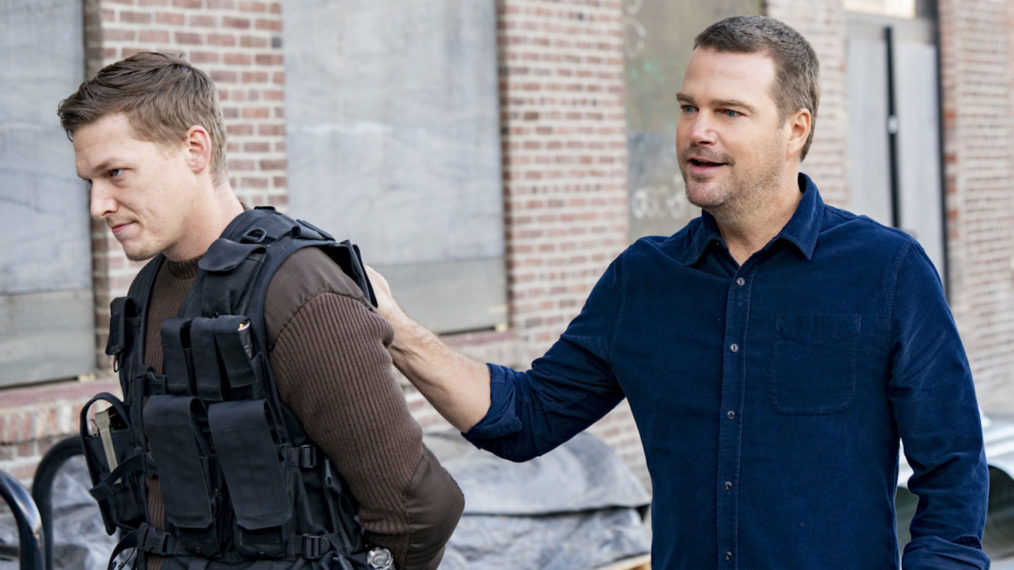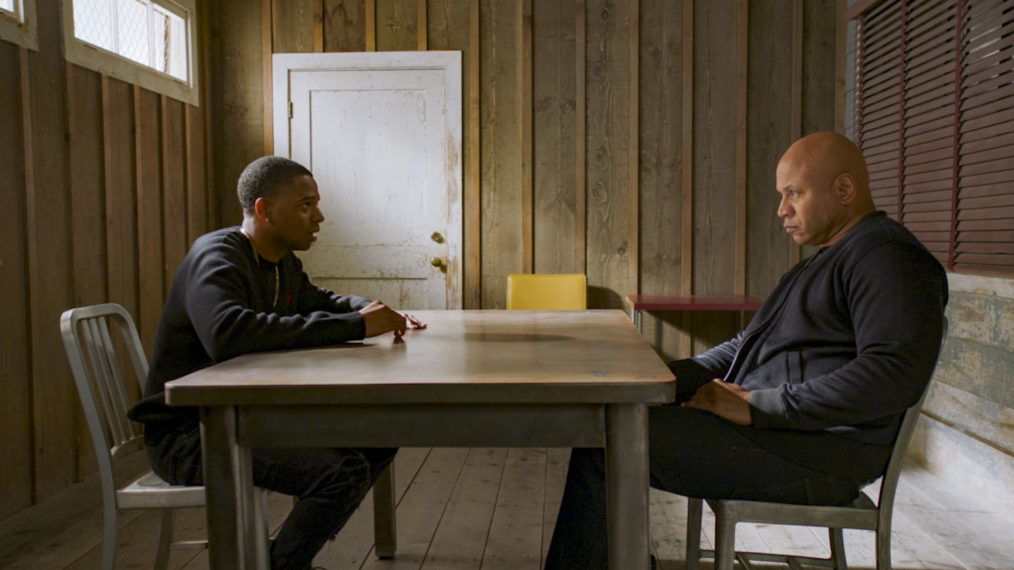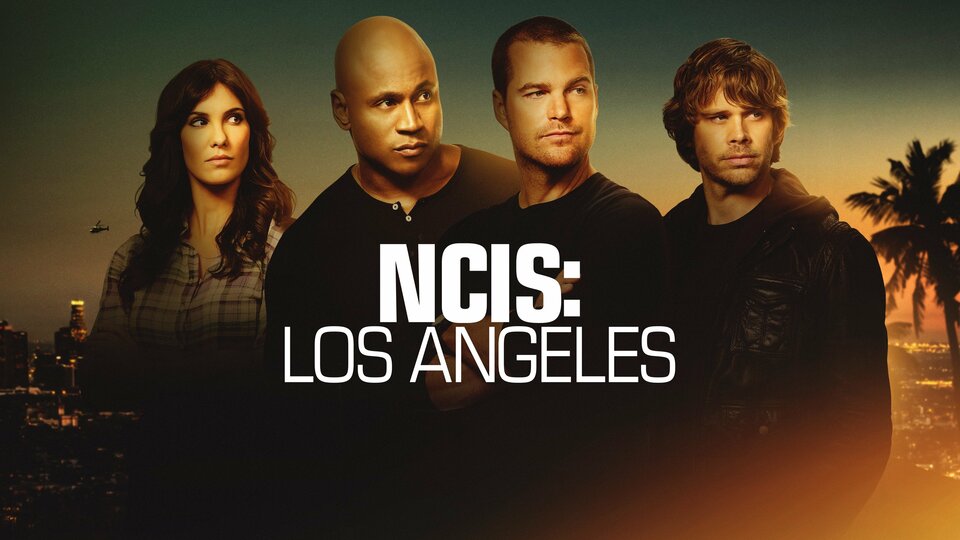 Powered by