'FBI: Most Wanted': Dylan McDermott's Daughter Colette McDermott Guest Stars (PHOTOS)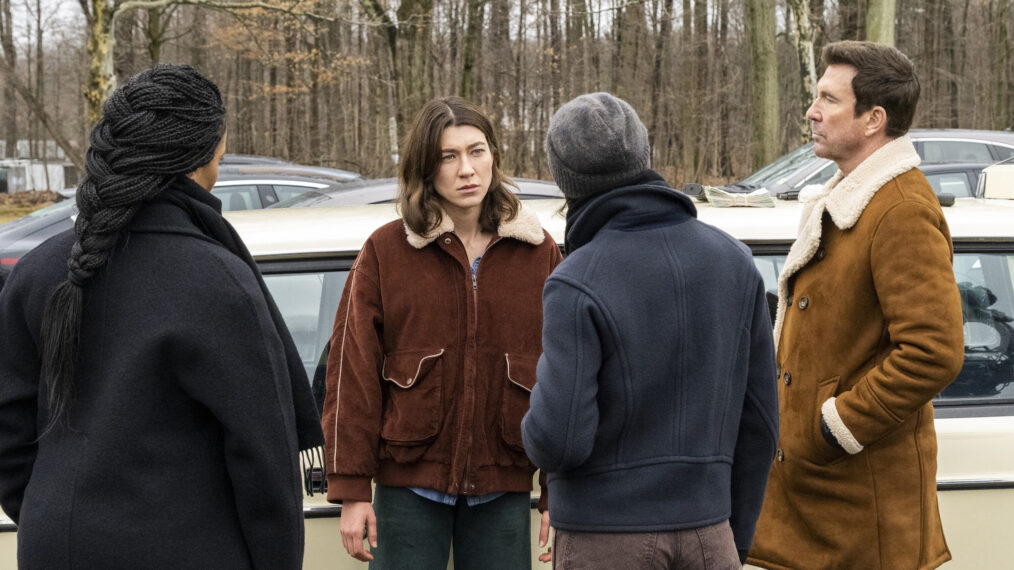 The April 11 FBI: Most Wanted episode is a special one for series star Dylan McDermott.
In "The Miseducation of Metcalf 2," McDermott, who plays Supervisory Special Agent Remy Scott, will be joined onscreen by his daughter, Colette McDermott. No, she won't be playing his daughter, but rather, she's an essential piece of the Fugitive Task Force's case that week.
In the episode, the team jumps into action to find two missing coeds after their roommate Carly Cassidy's (Colette McDermott) older brother, is involved in a homicide in their dorm room. Scroll down to check out photos of father and daughter together.
Also, in "The Miseducation of Metcalf 2," Hana (Keisha Castle-Hughes) becomes distracted when she meets someone online. Perhaps her roommate and teammate Ray (Edwin Hodge) can offer some advice.
This is Most Wanted's first episode after the April 4 three-show crossover, which will see the Fugitive Task Force teaming up with FBI and International for a case that takes them to Rome, then back to New York City. (International and FBI swap time slots for the event.)
That will be Dylan McDermott and Hodge's first crossover; both joined the show following the only other one, which kicked off with International's series premiere in September 2021.
Check out the photos from "The Miseducation of Metcalf 2" below.
FBI: Most Wanted, Tuesdays, 10/9c, CBS