'Chicago P.D.': Jefferson White Returns as Sean Reaches Out to Upton (PHOTOS)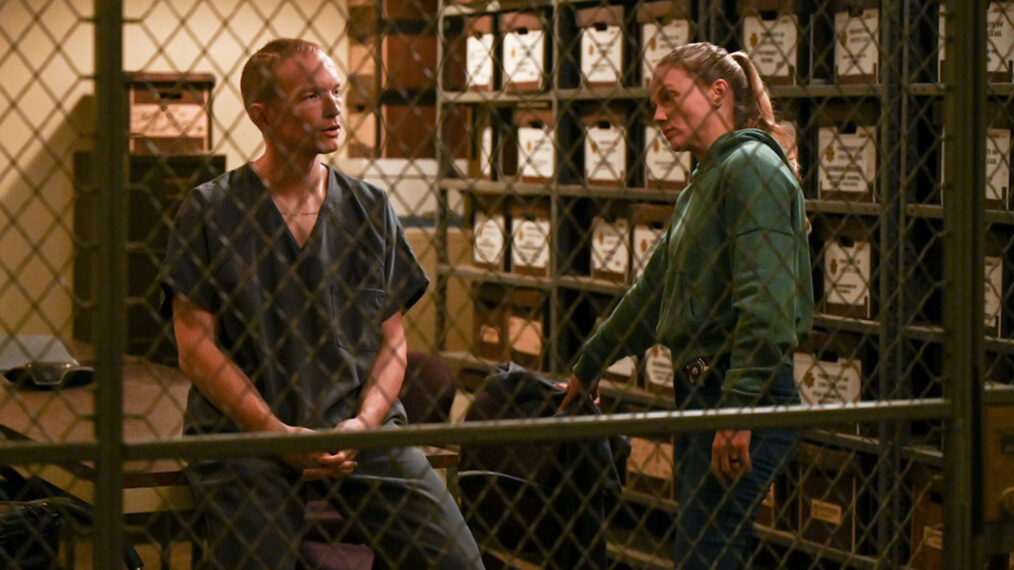 From sex trafficker to new informant — or psycho stalker? That's the question for Sean O'Neal's (Jefferson White) return on Chicago P.D. in the January 18 episode.
As the promo for "I Can Let You Go" shows, Sean calls Detective Hailey Upton (Tracy Spiridakos) from prison. "People tell me things in here, things I want to tell you," he says when she visits him. She tells him to give her a name. "I will, if you promise to come back," he says. Watch the video below.
But while Upton will be grappling with how to keep Sean at a distance, the team will quickly mobilize to stop a crime in progress before it's too late.
White was last seen in the fall finale, when Intelligence found the evidence needed to arrest Sean, only to reach him and find both him and his father, Chief O'Neal (Michael Gaston), on the floor from gunshot wounds to the head. Sean, however, survived, due to Sergeant Hank Voight (Jason Beghe) and Upton's actions.
"This man is still alive, and he's exactly who he was before this happened. He says to them, 'you can't fix me. I won't change.' And he won't," showrunner Gwen Sigan told TV Insider at the time, also teasing his return. "We'll see Jefferson White back again for another episode with Tracy."
"I Can Let You Go" is also going to feature a new multi-episode case, Sigan had revealed, teasing, "we'll meet a new family that we're gonna get to know very well throughout the rest of the season, and they aren't necessarily what they seem."
Scroll down to check out photos from the episode.
Chicago P.D., Wednesdays, 10/9c, NBC