'Betty's Cast & Director Tease a 'Snappier' Comedy About Female Friendship
"I really was drawn to the girls first, not to skateboarding," filmmaker Crystal Moselle says. Her 2018 film Skate Kitchen serves as the inspiration for HBO's latest half-hour series Betty, which follows a crew of female skateboarders in New York City.
See Also
Season 3 will air its finale on May 3.
Directing all six installments, Moselle reunites with the cast and real-life skaters — Ajani Russell as Indigo, Dede Lovelace as Janay, Moonbear as Honeybear, Nina Moran as Kurt and Rachelle Vinberg as Camille — that featured in her film. Tackling topical subjects such as race, gender inequality and sexual identity, Betty sells an authentic tale with a different perspective. "I think it's a little bit snappier and more fun," Moselle says of the series versus the source material. "But it's totally the same world and it's definitely just an extension but a different story."
Filming across the city, most of the action takes place in Manhattan and Brooklyn, but other boroughs get their due in the show where New York is essentially another character. And while the landscape of the city contributes to the fabric of these girls' stories, there's bigger ideas at play. "I think that the show is almost a microcosm for a bigger idea of women entering into male dominated spaces," Moselle says. "To inspire people to do things they think they can't do and to be a part of a bigger story of women and men being more equal."
If skating isn't your knowledge base, no worries, "This show isn't about skating at all," Moselle promises. "It's about friendships and women's relationships and relationships in general, so you'll be hooked in by the drama." But even with that promise, you'll be looking a while to compare with any other shows highlighting female friendships. "I think it's its own thing," Moselle declares.
Betty, Series Premiere, Friday, May 1, 11/10c, HBO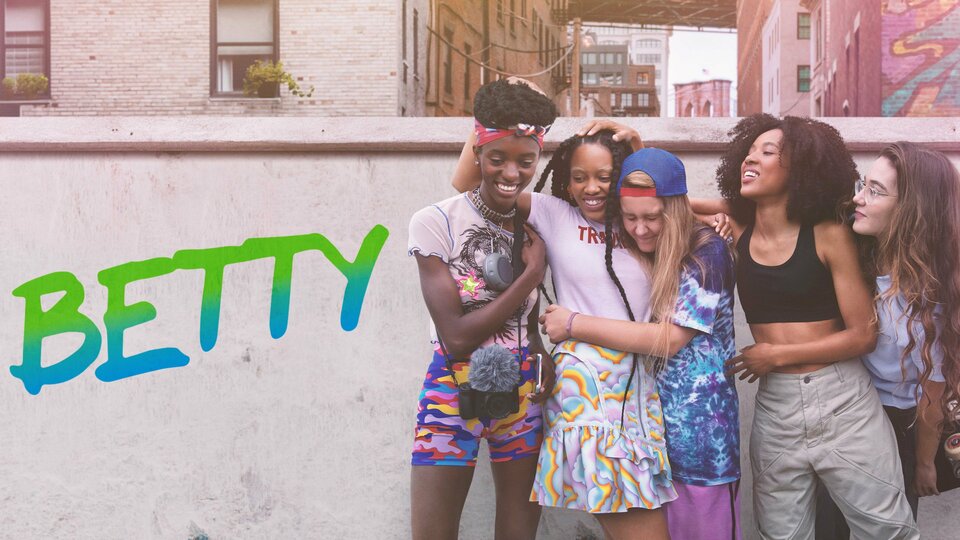 Betty
where to stream
Powered by