'Once Upon A Time' Preview: Can Hook Save Belle And Help Emma?
Hook (Colin O'Donoghue) has his work cut out for him in this week's episode of ABC's Once Upon A Time. First up, he knows his beloved Emma (Jennifer Morrison) is keeping something from him. And now Belle (Emilie de Ravin) seeks the pirate's help disappearing so Gold (Robert Carlyle) can never find her and their unborn child. All this as the Untold Stories chapter unfolds, the evil Hyde (Sam Witwer) controls Storybrooke and the Evil Queen (Lana Parrilla) returns. O'Donoghue gave us a tease of this week's episode.
It sounds like Hook and Belle are hanging out a bit in this episode. What's going on?
Yeah, Belle and Hook have had a complicated relationship in the past. He has tried to kill her [Laughs] but we saw last season they worked together in the library to find ways to counteract whatever was happening at the time. They've buried the hatchet and Belle needs some help now. She doesn't want to have Gold in her life or her child's life so she wants to be hidden and there's no one better than a pirate to hide some treasure.
RELATED: Once Premiere: 7 Things We Learned
Given Hook's rocky history with Gold, he must also enjoy the chance to hurt him.
He's not upset to get one up on Gold. But that's not his main reason for helping Belle. He's trying to make amends for what he's done to her in the past. He genuinely wants to help her.
Emma is keeping her visions and her trembling hand from Hook, but he knows something's going on with her, right?
He knows something's not right. They're very well connected with each other and I think they can sense when something is off. He wants to get to the bottom of that.
If she's not going to tell him what's going on, is he going to try other ways to find out?
Hook will do whatever he can to find out what's happening with Emma. He'll try to figure anything he can do to help her,
This season's theme is untold stories. Does Hook have an untold story of his own that he doesn't want to see revisited?
He'll definitely be a part of it. He's knows some of the people from the Land of Untold Stories and he'll have a relationship with some of them and maybe some of that might affect his current relationships with the people of Storybrooke.
RELATED: New Residents Bring Turmoil to Storybrooke

We've seen Hook on the straight and narrow since he's been with Emma, but how will the return of the Evil Queen back affect his good behavior?
The Evil Queen is definitely the big threat to everyone in Storybrooke this season. She's going to do whatever she can to get her own way and that will definitely include Hook, but he's a pretty wily character so he'll be OK.
When you first heard about this arc of the Untold Stories, what did you think?
I think it's great. It's a great opportunity to dive into so many other characters and have such a wealth of different characters that we can use on the show. I thought Jekyll and Hyde were great additions and now we can go anywhere and go into any book and any story and take characters from there. It's great!
Any flashbacks coming up for Hook?
We will see some flashbacks in a few episodes and we'll see Hook's past and how it will affect his current situation in Storybrooke.
You've been playing Hook for awhile now but I'm guessing those flashback episodes still fill in information you may not have known, right?
Yes! That's the great thing about the show is we constantly get surprised and go, "Oh! I never knew that! OK, let's see what happens with this!" You get to do something different in every episode so it's really great.
What did you do on your break between seasons?
I shot a movie called What Still Remains and it will come out next year.
Do you like to always get a new role to play on your hiatus or do you prefer to just take a break from working?
Sometimes it's nice to do something and play a different character or use my chops a little more. You get used to playing a one-handed pirate and I absolutely love Hook so I am very lucky to get to play that character for so much time.
Once Upon A Time airs Sundays, 8/7c, ABC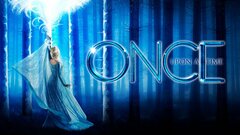 Powered by