'Miracle Workers' Season 3 Hits the Oregon Trail — Here's Your First Look (VIDEO)
Yeehaw! Season 3 of TBS's situational comedy Miracle Workers is on its way.
The series, which has placed its hilarious ensemble — including Daniel Radcliffe, Steve Buscemi, Geraldine Viswanathan and Karan Soni — first in Heaven (Season 1) and then in the Dark Ages (Season 2) has something completely different planned for its third installment: the American Old West.
In the exclusive clip above, meet Father Ezekiel Brown (Radcliffe), a simple priest who, in the opening shot of the clip, is on his knees praying. His prayers are more of a beg, really. Apparently, if his parishioners don't make it to Oregon, "they will die," Brown says. "Send us a miracle." That's when Buscemi's character kicks open the wooden door — just to pass out in the church's small entryway. Could he be the miracle Father Brown seeks?
Well, he might be. Set in 1844, the new season will see Father Brown team up with the outlaw played by Buscemi and a freed prairie wife (Viswanathan) as they lead a wagon train on the Oregon Trail. Executive producers Dan Mirk and Robert Padnick serve as co-showrunners for Season 3, taking the reins from creator Simon Rich.
Check out the full sneak peek in our exclusive clip above!
Miracle Workers: Oregon Trail, Season 3, 2021, TBS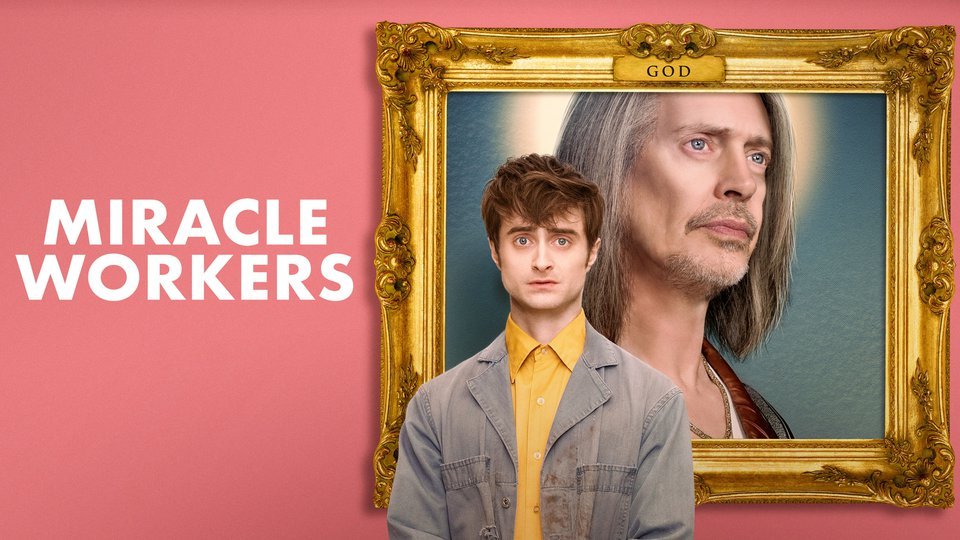 Powered by