'The Exorcist' Series Tells a New Story, But Is Just as Chilling as the Classic Film
The idea of a network TV reboot of arguably the greatest horror film of all time is really enough to make your head spin. All the way around. "When the remake was first pitched to me, I told them that I thought it was a terrible idea and that no one should do it!" executive producer Jeremy Slater says with a laugh. "The idea of trying to redo something as perfect as the original movie always felt like a fool's errand. You're never gonna do a better version."
RELATED: More Scoop on Fall Shows
So instead, Slater proposed a fresh hell for modern audiences. "I said 'Let's tell a brand new story with new characters that takes place in the same continuity as the 1973 film…but we can do our own thing.'" The network gave him their blessing and what they got in return is a genuinely scary tale of possession that shares the same slow-burn sensibilities and back-of-your-neck chills that fans first encountered at the foot of Linda Blair's levitating bed.
Oscar winner Geena Davis stars as Angela Rance, a Chicago wife and mother who is convinced that her husband (Alan Ruck) and two daughters (Hannah Kasulka, Brianne Howey) have come under some sort of demonic attack. Her search for spiritual aid leads to two very different men of the cloth—the doubting Father Tomas (Alfonso Herrera) and the damaged Father Marcus (Flesh and Bone's Ben Daniels), a priest whose "dark, very traumatic back story" involves an exorcism that has landed him in an ecclesiastical prison for defying the Vatican's orders.
RELATED: Will The Exorcist Scare the Devil Out of You?
Of course, you can't really stretch out the Roman Ritual over 10 episodes of eeriness, so Marcus and Tomas will have more than the Rance situation to handle. Early in the season, Slater plans to introduce the show's larger mythology of evil among us. "We're saying there's demonic possession in this world that isn't necessarily people with their heads spinning around, firing off pea soup," he says. "What happens when a possession becomes successful and there's no exorcist to intercede?" We start praying is what.
The Exorcist, Series Premiere, Friday, September 23, 9/8c, Fox.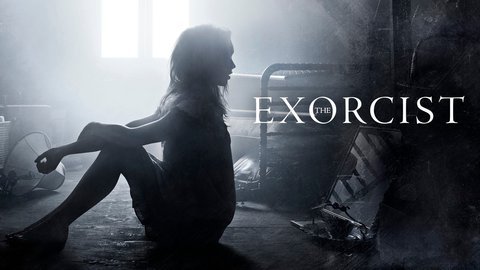 Powered by