'Delilah': Creator Craig Wright on 3 Things to Know About the Heroine of OWN's New Drama
Don't let that smile fool you. The heroine of OWN's newest drama, Delilah, is another strong woman fighting for justice, this time as a compassionate lawyer in Charlotte, North Carolina, who takes on a whistleblower case. Creator and producer Craig Wright (the network's Greenleaf) shares three things we need to know.
1. Delilah Connolly (Maahra Hill, above) has a worthy opponent: her best friend, Tamara Roberts (Girlfriends' Jill Marie Jones).
The legal eagles face off as opposing counsels on the case, which involves a local company's cover-up of its faulty Army radios "whose frequencies have a bad habit of accidentally detonating a certain brand of ground-to-air missile," says Wright.
2. The situation may get dangerous for Delilah.
"In a city like Charlotte, where the old-boy network is willing to do anything to hold onto its power, reprisals close to home are always a possibility," Wright adds. The single mom has two children — Maia (Kelly Jacobs), 16, and Marcus (Braelyn Rankins), 11 — and cares for 6-year-old nephew Dion (Khalil Johnson).
3. She won't go it alone.
Among those in her corner is private eye Mace (Joe Holt), her best male friend. "They had a brief thing back in the day, after Delilah got divorced, so they have been through it all together."
Delilah, Series Premiere, Tuesday, March 9, 9/8c, OWN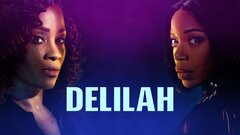 Delilah
where to stream
Powered by