TV's Representation of Transgender Issues in a Post-'Transparent' World
Binging Culture will regularly explore modern scripted television's successes and failures in the representation of topics from the social to the political to the professional.
Evan Lewis is a straight, white, cisgender male millennial, and as such probably shouldn't be allowed to comment on anything. But he does watch TV sometimes.
---
This post will contain minor spoilers for Transparent, Sense8 and Orange Is the New Black.
As punchlines and fetishes, transgender characters have been allowed to appear in popular culture for decades. Only in recent years has TV, led by a vanguard of streaming series, warmed to the realization that trans people don't exist because of or in spite of any particular expectations. Transgender people weren't thought up in a writers' room as totems of capital-O Otherness to be slotted into scenes that need a touch of rowdy comic relief. They are people who live their lives as parts of a trying world and face specific challenges related to society's interpretations of their gender identities. To prevent objectification and improve the quality of representation for transgender people on TV, the first and most important step is to encourage and enable them to tell their own stories. But that's not all there is to it.
Transparent, premiering its third season on Amazon September 23, is regarded as one of the most sensitively written stories about a transgender person in popular culture today, but at the same time, it receives its share of criticism for centering that story around a cisgender actor. The supporting cast includes some excellent transgender actors and actresses, but the casting of Jeffrey Tambor as Maura Pfefferman, despite the caliber of his performance, represents a missed opportunity for onscreen inclusiveness. Tambor himself, in his latest Emmy acceptance speech for the role, urged creators to audition transgender actors. "I would not be unhappy were I the last cisgender male to play a female transgender on television," Tambor said.
Even executive producer Jill Soloway, whose appropriately named production company Topple works to topple the patriarchy, recently told TV Guide Magazine that her thoughts on casting cisgender men in transgender woman roles have changed since she got started on Transparent:
"We're in a post-Transparent world, a post Tangerine world, a post-Dallas Buyers Club world" explains Soloway. "No one should be so ignorant right now to cast a cis man in this role."
RELATED: Emmys 2016: Transparent Wins Directing and Actor Emmys
Tambor, however, has done an outstanding job of portraying Maura as a real, flawed person who is adapting to a new community and a new way of presenting herself to the world. Transparent acknowledges society's hyper-sexualization and dehumanization of trans people without falling into the trap of straying into that territory itself. The writers include storylines about things like trans "chasers" and harmfully ignorant offhanded remarks to maintain respectful realism, rather than to manufacture drama.
Netflix's 2015 supernatural action series Sense8 takes the opposite approach to transgender representation in just about every sense. With Lana and Lilly Wachowski (Lilly came out as trans after Sense8's release, Lana several years before) behind the camera as series creators and Jamie Clayton cast in a leading role as Nomi, the show is as inclusive as they come. It marked the first time that a transgender woman wrote for and directed a trans actress in a leading role in a TV series.
"Playing a trans-character on a show being shepherded by Lana Wachowski, I knew I would be protected and represented in a way that trans people have never been represented before on TV," Clayton said during a TCA press tour.
That said, the character development is handled with exactly the level of subtlety one might expect from the Wachowskis since Laurence Fishburne kicked off that crazy rave-orgy in Zion and Keanu Reeves saved humanity in a Dragonball Z-style fist fight with infinite Hugo Weavings.
Psychically connecting eight diverse personalities is a premise that had the potential to explore some interesting territory related to prejudice and understanding. While an in-your-face approach to diversity isn't inherently bad, Sense8 occasionally sat just on the wrong side of tokenism. Of course the Asian character is a martial artist, and of course the Indian character breaks into Bollywood dance numbers from time to time, and of course the transgender character is introduced to the audience in a raunchy sex scene.
Orange Is the New Black, which set a new precedent for trans representation and propelled Laverne Cox to iconic status when it made its Netflix premiere in 2013, splits the difference between Transparent and Sense8 in terms of narrative emphasis and appropriate casting. Since Cox's Sophia is just one character in a large ensemble cast, the show doesn't delve as deeply into transgender issues as something like Transparent, but placing the story in the predominantly female social structure of a prison and separating Sophia from access to certain support structures and medical necessities allows for some thought-provoking examination of gender identity as a basic right.
RELATED: Laverne Cox on Tim Curry Joining Fox's Rocky Horror Musical
All of these shows deal with similar issues, such as acceptance of trans women among cisgender women and within the queer community, in different ways, each emphasizing the strengths of its premise to deliver its commentary.
In a particularly wrenching scene toward the end of Season 2 of Transparent, Maura struggles to understand why she would be turned away from the no-men-allowed Idyllwild festival. She tries to explain that the pain she experienced suppressing her gender identity outweighed the male privilege she had enjoyed for most of her life, only to be told by feminist leader Leslie (Cherry Jones) that "your pain and your privilege are separate." This scene had a definite impact to it, but like many of Maura's heartbreaking moments, it may have been ever-so-slightly undercut by the fact that it was being delivered by a cisgender actor, albeit an excessively talented one.
A similar scene in Sense8 plays out with the opposite result. When Nomi's right to participate in the LGBT community is challenged, the show advocates acceptance and unity in a very direct way that gets preachy pretty quickly, because Wachowskis. The issue is present in an admirable way, but the ham-fisted execution of the scene doesn't do the message any favors.
Orange Is the New Black gives the issue of acceptance of transgender women a particularly resonant treatment by placing that struggle into the inherently hostile environment of prison and framing it, at least partially, as a struggle for physical safety. As a transgender woman in a women's prison, Sophia is ostracized to an even greater extent than other inmates, and falls victim to both violence from her peers and unwarranted isolation from the prison's officials.
Ultimately premise and casting are important factors in determining a show's success in transgender representation, but the most important factor is a willingness by writers to include trans characters while dismissing trans caricatures. The shows with the best representations of trans characters are the ones that place them into stories where gender identity informs them, but doesn't wholly define them. Maura, as the title trans parent, is ostensibly the focus of Transparent, but it isn't really a story about her. It's a story of a family that includes her. Her challenges and successes are neither championed nor condemned in the fiction of the show, they simply are.
Transparent, Season 3 debuts Friday, September 23 on Amazon Prime Video.
Sense8 and Orange is the New Black, all episodes available on Netflix.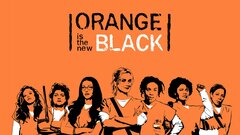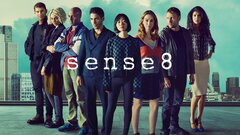 Sense8
where to stream