'Finding Your Roots': Zac Posen Finds a Link to Fashion in His Family's Past (VIDEO)
Finding Your Roots finds some fashion links in designer Zac Posen's past with the PBS program's latest episode "Coming to America."
The Season 6 finale puts a spotlight on both Posen, who was also a judge on Project Runway, and CBS News reporter Norah O'Donnell, who with the help of Henry Louis Gates Jr., learn more about their histories. In an exclusive first-look clip, viewers get a sneak peek at Posen's reaction to Gates' findings.
See Also
The 'Drag Race' host is being featured alongside other fashion icons in the show's latest installment.
Tracing his roots all the way back to 1870, Gates reveals that one of Posen's great-great-great-grandparents was a tailor. "A trade he likely learned from his father and then passed down to his son," Gates elaborates. "There's a tremendous legacy of craftsmanship running through your family."
"It's powerful," Posen agrees, as he soaks in the information. "It's powerful stuff. … So much of history gets erased, and I think obviously genetics don't."
In the segment above, listen as Posen and Gates discuss the history further.
And keep out an eye for more moving revelations in Season 7 when it premieres, January 19 on PBS.
Finding Your Roots, Tuesdays, 8/7c, PBS, Check your local listings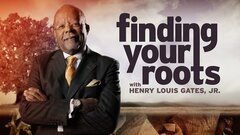 Powered by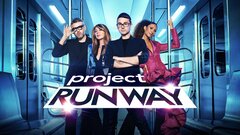 Powered by