Best Lines on TV This Week: 'I'm Going to Red Wedding You and Your Entire Family'
And we're back! The fall season is finally underway and that means it's time to start compiling our favorite TV lines of the week. And while you'll see some familiar names again (Have we ever gone a week without including Cookie Lyon?), a few brand new shows are showing some "Best Lines" promise.
RELATED: Read More Best Lines on TV
---
Brooklyn Nine-Nine
Capt. Holt: Say, "My favorite movie is Failure to Launch."
Det. Peralta: "My favorite movie is Failure to Launch."
Holt: "I wish I could believe you."
—Jake Peralta (Andy Samberg) finds it hard to adjust to his new identity while undercover in Florida with Captain Holt (Andre Braugher).
Accurate? #Brooklyn99 pic.twitter.com/ALV3u3X7KV

— Brooklyn Nine-Nine (@Brooklyn99FOX) September 23, 2016
---
Lethal Weapon
Roger Murtaugh: "Hey, you alright?"
Martin Riggs: "Ow, no! I can't believe you shot me!"
Roger Murtaugh: "Hell, I can't believe it took me so long!"
—Murtaugh (Clayne Crawford) and Riggs (Damon Wayans) after making a risky maneuver to catch a criminal.
Riggs: "Hello bad guy, I brought some gifts."
—Riggs delivers pizza to a bank robbery.
---
Pitch
"Ticketing and sales people, they're excited to meet me. My teammates… 75 percent think I'm the next San Diego Chicken, the other 25 just want to see me shower."
—Ginny Baker (Kylie Bunbury) doubts Frank Reid's (Bob Balaban) claim that her new teammates are excited to see her.
Amelia Slater: "There's a billion dollar piece of cargo back here and if you Princess Di her ass and me and you both survive, I'm going to Red Wedding you and your entire family, do you understand?"
—Slater (Ali Larter, pictured above) threatens Joe the limo driver on the way to the stadium.
---
This Is Us
"Happy 36th birthday to you, I have triplets inside of me, I am Shamu."
—Rebecca (Mandy Moore) singing Happy Birthday to Jack (Milo Ventimiglia).
---
black-ish
Don't mess with Ruby! #Blackish pic.twitter.com/XHfShf6yUX

— Jenifer Lewis (@JeniferLewis) September 22, 2016
---
The Goldbergs
Barry: "Why do you have so many outfits on?"
Erica: "Yeah, you look like a hobo who lives in a dumpster behind a Burlington Coat Factory."
—Barry (Troy Gentile) and Erica (Hayley Orriantia) give fashion advice to their brother Adam (Sean Giambrone).
---
Superstore
Dina: "You photograph terribly. Never model."
—Jeff (Michael Bunin) gets a brutally honest response when Dina checks his ID.
Amy: "Corporate says we're in over our heads, I think we're in under our heads."
Garrett: "Just go with it guys, she's going, she's flowing, she's dressed like Barbara Bush."
—Amy (America Ferrera) gives a speech to striking workers dressed in a hot pink power suit, while Garrett (Colton Dunn) encourages them to listen.
---
Empire
Cookie: "Follow me, I want to show you something."
Cadence: "What?"
Cookie: "The door."
—Cookie (Taraji P. Henson) has no time for Cadence (Vivica A. Fox).
"That's my father, and if he can't take down his own family, what makes you think you and your little bitch badge can?"
—Things get a little tense between Jamal (Jussie Smollett) and Tariq (Morocco Omari) at a dinner party.
---
The 68th Annual Emmy Awards
"No, no, no, no, no. We are not mailing this to her. Maggie, if you want this, it will be in the Lost & Found."
—Jimmy Kimmel takes the stage, and Maggie Smith's Emmy, after the actress once again doesn't show up to accept her award.
---
Gotham
"Details can be distracting. Sometimes a simple solution is best. So, no matter what she's planning, just remember: penguins eat fish."
—Ed Nygma (Cory Michael Smith) gives Oswald Cobblepot (Robin Lord Taylor) advice on how to handle his Fish Mooney (Jada Pinkett Smith) problem.

---
Scream Queens
Zayday: "You must be Dr. Cascade. I'm Zayday Williams."
Dr. Cascade: "I just want to let you know straight out, I'm not interested in having a girlfriend. And I know that's tough to hear. I'm basically female Viagra."
Zayday: "I'm here for my MD, not my MRS."
—Zayday (Keke Palmer) meets her new uber-confident coworker, Dr. Cascade (Taylor Lautner), and is not impressed.
---
Marvel's Agents of S.H.I.E.L.D
Coulson: "Heard you got a promotion" (to Simmons)
Fitz: "Oh, yeah, and a title."
Simmons: "Yeah, Special Advisor to the Director in Science and Technology."
Fitz: "Or, "SADIST."
—Fitz (Iain De Caestecker) isn't impressed with the new Director's title for Simmons (Elizabeth Henstridge).
---
The Big Bang Theory
"You made God sad today, Mom."
—Sheldon Cooper (Jim Parsons) discussing the nightcap between Mary Cooper (Laurie Metcalf) and Alfred Hofstadter (Judd Hirsch)
Sell it! #BigBangTheory pic.twitter.com/Q69CkFcTBy

— The Big Bang Theory (@bigbangtheory) September 20, 2016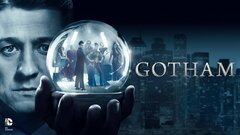 Gotham
where to stream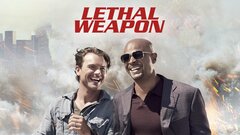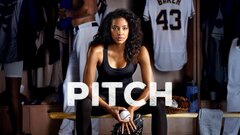 Pitch
where to stream