Unmasked! 10 Ken Jeong Roles You May Have Forgotten
He has become one of the biggest stars on TV thanks to The Masked Singer, I Can See Your Voice, and The Masked Dancer, which premieres December 27 on Fox.
But back in the day Ken Jeong appeared in lots of your favorite shows and movies…and it's possible you didn't even know it. His under-the-radar gigs include roles on The Office, Two and A Half Men, Glee and Sesame Street. More often than not, the real-life licensed physician found himself playing a doctor, as our throwback photos show, below.
The Office (2005)
In the Season 2 episode "E-mail Surveillance," Ken plays one of the guys in Michael's improv group
Two and a Half Men (2005)
In Season 2, Episode 17, "Woo-hoo, a Hernia Exam!' Ken appears as a wisecracking male nurse
Glee (2015)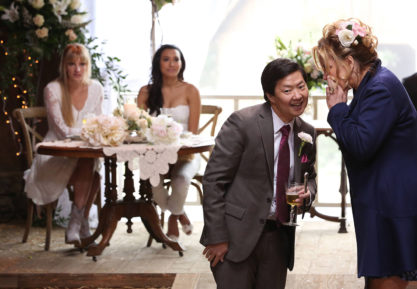 Ken played Brittany's (Heather Morris) dad at her wedding to Santana (Nana Rivera) in the beloved show
Knocked Up (2007)
Ken is hysterical as an unfiltered physician attending to Katherine Heigl and Seth Rogan in the hit movie
Sesame Street (2011)
Ken and Elmo taught kids about the word "deciduous" in a sweet appearance on Sesame Street
The Hangover (2009)
Ken was a scene stealer as flamboyant gangster Mr. Chow in the Bradley Cooper and co. comedy film
Sullivan & Son (2014)
Almost a case of art imitating life as Ken appears as an over-achieving doctor in the TBS sitcom
Couples Retreat (2009)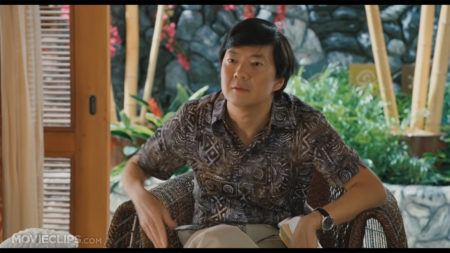 Ken plays a therapist who gives "advice" to a troubled couple Kristen Bell and Jason Bateman
All About Steve (2009)
Sandra Bullock and Bradley Cooper star in this comedy film, but it's Ken who gets most of the laughs
Step Brothers (2008)
Ken made a brief appearance as an employment agent in the Will Ferrell and John. C Reilly comedy.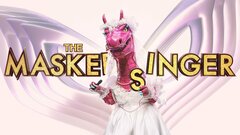 Powered by