'90 Day Fiancé' Spinoffs, Chip & Joanna Among Discovery+ Shows & Talent (VIDEO)
New streaming service discovery+, which launches January 4, 2021, has announced a slew of exclusive original content, and brace yourselves, 90 Day Fiancé addicts, because it includes no less than four spinoff shows from the hit franchise. Plus, lots of Chip and Joanna Gaines, some of your favorite foodies, and more.
Former 90 Day Fiancé cast members will be put in the hot seat in 90 Day Bares All, which the streamer is calling a "companion" series where couples spill all. Plus, there's 90 Day Diaries, 90 Day Journey, and The Other Way Strikes Back.
The new service draws on talent from TLC, HGTV, Food Network, Animal Planet, and Discovery Channel. It will cost $4.99 per month with ads and $6.99 per month without.
Other mouthwatering series include Bobby and Giada in Italy, featuring the foodie pals on a road trip, and Amy Schumer Learns to Cook: Uncensored.
Plus, Tarek El Moussa and Christina Anstead each get their own series, Tarek's Flip Side and Christina: Stronger By Design, respectively and Ben Napier from HGTV's Home Town shows off his carpentry skills and chats with Martina Navratilova, Scott Kelly, and more in Home Town: Ben's Workshop.
The Gaines' programs include Magnolia Network: A Look Ahead, where the duo give a first look at some of the stories, people and projects that helped inspire the network, the launch of which has been postponed due to the pandemic.
Other shows include Dr Pimple Popper: This Is Zit and Say Yes to The Dress: In Sickness and in Health, where Randy Fenoli and the team help brides have their special day despite the COVID crisis. Toddlers & Tiaras: Where Are The Now? catches up with child pageant queens from the reality show who are all grown up.
Mike Rowe answers all kinds of questions in Six Degrees with Mike Rowe, plus there's a feature-length JonBenet Ramsey documentary JonBenet Ramsey: What Really Happened? Jesse James is back in Monster Garage and Judi Dench goes on a Wild Borneo Adventure.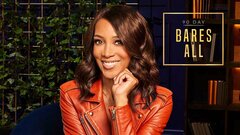 Powered by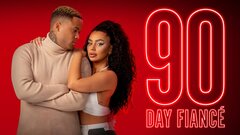 Powered by