'Son Of Zorn': Can an Animated Warrior Make It in the Real World?
Fox's newest comedy (executive produced by The Last Man on Earth's Phil Lord and Christopher Miller), is your simple man-attempts-to-win-back-his-family tale…if your main character happens to be an animated warrior (voiced by Jason Sudeikis) from the island of Zephyria—who moves to (live-action) Orange County to reconnect with his ex, Edie (Cheryl Hines), and son, Alan (Johnny Pemberton).
RELATED: More Scoop on Fall Shows
But romance isn't necessarily in the air for Zorn and Edie. "He's a barbarian," Hines laughs, "but Zorn is good at some things. He's good to have around." Complicating matters further is that Edie is engaged to be married to a skeptical earthling (played by Saturday Night Live vet Tim Meadows).
RELATED: Son of Zorn: Zorn Attempts a Job Interview (VIDEO)
Though the format allows the episodes a unique perspective, the show's creators were not at all interested in mere gimmickry. "We didn't want to do a hybrid show unless the way it was written informed the relationships," says Lord. "It's gratifying to see it's actually worked!"
Given the series' cushy primetime spot in between longtime Sunday night faves The Simpsons and Family Guy, fellow executive producer Miller offers a catch-all declaration for viewers: "If you can't decide between animation and live action, have we got the show for you!"
Son Of Zorn, Sunday, September 25, 8:30/7:30c, Fox.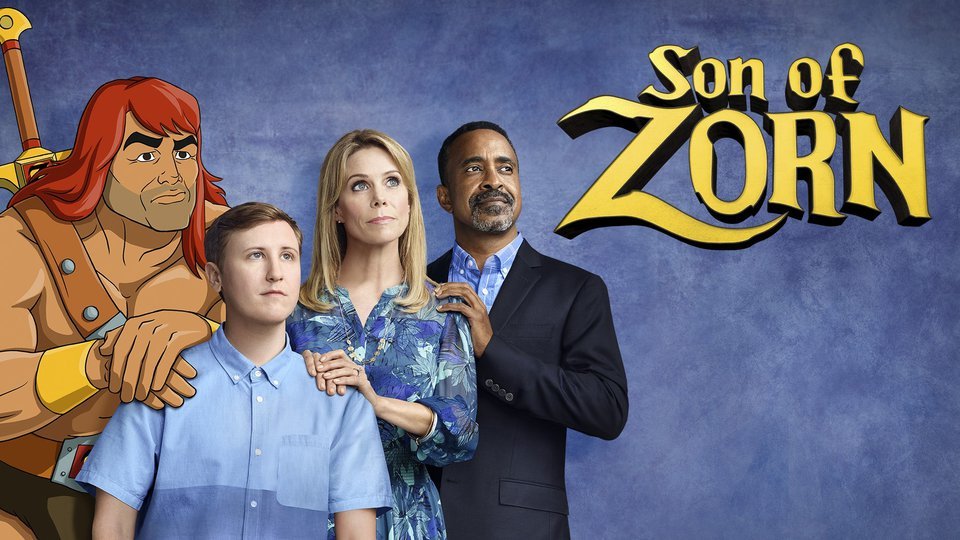 Powered by