Lance Bass Breaks Down Logo's All-Male Dating Show, 'Finding Prince Charming'
Finding true love on television doesn't always work, as we've seen in shows like The Bachelor and The Bachelorette, but it's almost always a joy to watch. But how will the genre fare with an all-gay male cast?
Logo is giving the reality dating market a different jolt with Finding Prince Charming, which takes a single man, Robert Sepulveda Jr., and offers up 13 suitors to not only catch his attention but also capture his heart. Hosting the new series, which premieres Thursday night on Logo, is Lance Bass, who stopped by the TV Insider offices in Los Angeles to talk about what surprised him as the drama unfolded on the show and with Sepulveda, who had to deal with some of his past coming out in the press.
What makes the show similar to the dating shows we're familiar with and what makes it different?
The similarity between the dating shows is that it's a format everyone's used to, people living in a house, one by one they get eliminated until you're down to the love of your life. People will be familiar with that. The added layer that we have is it's an all-gay cast. You might see a couple people falling in love with each other as suitors!
RELATED: Logo's Gay for Play Game Show Starring RuPaul Has People Going Buck Wild For Trivia
I have to say it is quite a good-looking crop of guys in the show!
Of course. It's television.
What surprised you about the whole process? Was it what you expected?
I was surprised. I was surprised at how much of an emotional roller coaster it was, because there'd be days where you're just laughing your butt off and then the next day you're crying. I had no idea that I would shed a tear as a host on this show. I did because real life comes out on this show and especially when you're dealing with the gay community and dating, most of us have such a warped sense of what dating really is.
This is the first time I've seen a bunch of guys come together and talk about it. You see their real-life issues come out and how hard it was for some of them to be raised that way and hate themselves. It's the first time they've actually been able to communicate with other gays about what they've been feeling their whole lives. I think that's what surprised me the most, this brotherhood that comes across between all these suitors. It really is an amazing camp when that happens.
Do you personally believe that you can fall in love quickly? From what I've seen in the trailer, the emotions get there pretty quick.
Yeah. From past experience, I know what it's like to fall for someone very quickly. One of my past relationships, I met them and we were living together within four weeks. It is very possible to find a love of your life in that amount of your life.
That's fast!
I know, right? But you have to remember that these guys, the only thing they had to focus on for a month was finding love. No cell phones. It's speed dating on crack. Four weeks of dating someone in this scenario is like a year of dating someone. You can definitely find the love of your life in a situation like this.
On a scale of one to 10, with 10 being insanity, what are we going to see in the house?
You're going to get a 10. You might get an 11. You're going to see everything come out on this show, a lot of drama but also a lot of heart. You're going to see these people putting their hearts on the line and revealing things about themselves they've never told a soul. There are some beautiful things that happen in this house.
What surprised you the most about Robert, and just the journey he goes on?
I don't know if anything surprised me about him but I saw that he was surprised at the process. I think going in he had hopes that this would work but you could tell that he didn't really think that he would meet someone. Everyone, especially with the first season, wonders, "Does this really work? Come on. Four weeks to really find…" I was really excited to see that he was surprised that he started falling for not one guy but a few of these guys in the house.
RELATED: More LGBT-Friendly Shows Coming to Logo
Do you think it surprised him that he had to reveal a lot about himself, whether it's his past as an escort or other things that might come up?
No, I think he's an open book. As long as I've known him and seen him, he never really was hiding anything. Nothing really bothers him in that way. I want to say that he's dealt with his past before, in relationships, and in fact, I think he even did a show on MTV called Room Raiders before. He kind of got a little popular then, a few years back so I think it all came up then, too. I don't think it's anything new for him.
You have a very natural ease as host. Are you kind of hooked on hosting now?
Oh, yes! Oh my gosh. This is a dream job. I feel guilty because this is the first job I ever came to where I was just excited to get to work early because I wanted to see everything go down. Then, they would sit me in a room and I wouldn't get to see everything go down and I was like, "No, come on! I want to see." Every day, I would tell my husband, "I'm so excited to go and see what happens today."
Finding Prince Charming, Series Premiere, Thursday, September 8, 9/8c, Logo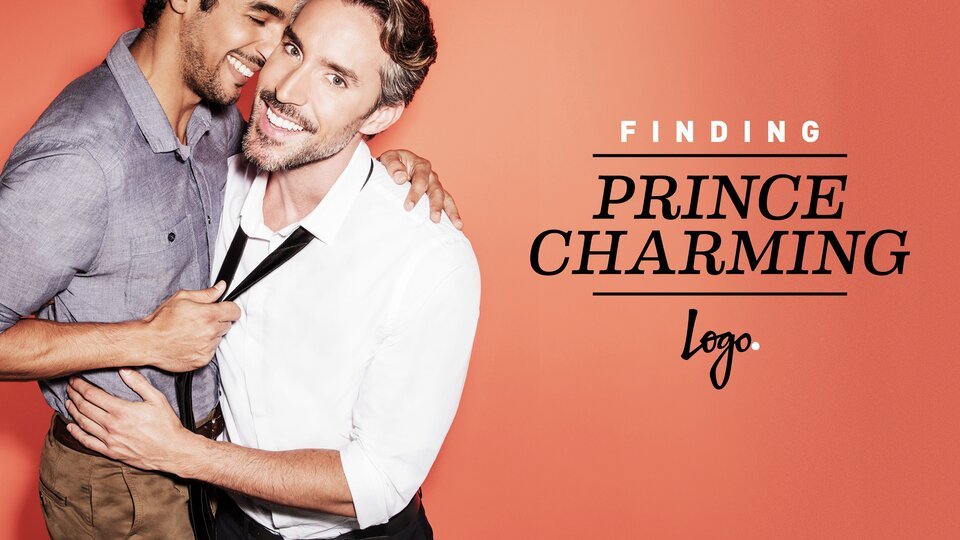 Powered by