Ask Matt: 'Star Trek''s 50th vs. 'Lost in Space', Summer TV ('Zoo', 'Fear the Walking Dead', 'BrainDead') and More
Welcome to the weekly Q&A with TV critic (also known to some TV fans as their "TV therapist") Matt Roush, who'll address whatever you love, loathe, are confused or frustrated or thrilled by in today's vast TV landscape. One caution: This is a spoiler-free zone, so we won't be addressing upcoming storylines here unless it's already common knowledge. Please send your questions and comments to [email protected] (or use the form at the end of the column) and follow me on Twitter.
Question: Why is Star Trek's 50th Anniversary receiving so much coverage while the 50th Anniversary of Lost in Space was hardly mentioned in the press or social media? – Jerry
Matt Roush: Before I get into this, let me use this discussion as an opportunity to shamelessly promote TV Guide Magazine's terrific special issue dedicated to Star Trek's 50th (which officially is September 8, the night NBC first premiered the show in 1966), on newsstands or available online at tvguidemagazine.com/startrek. Needless to say, we didn't publish such an epic remembrance for Lost in Space, which says less about our affection for the Space Family Robinson (with whom I was obsessed as a kid of the 1960s, being a bit young for Star Trek when it launched) than it does about their respective legacies. While there is a remake of Lost in Space in development at Netflix, announced for 2018, the less said the better about the 1998 movie version.
And even if the original Trek hadn't been ahead of its time in Gene Roddenberry's progressive view of a united Earth, where persons of all races (including a Russian in the Cold War '60s!) including aliens could share the bridge, Trek has successfully spawned many spinoffs and big-screen hit movies (some better than others in both mediums), all adhering to Roddenberry's vision, more or less. Very few TV shows, especially one that only lasted three seasons in its first incarnation, have had this kind of cultural impact and staying power. Lost in Space is more of a guilty pleasure, and I'll be curious to see what Netflix does with it. But there's truly no comparison.
---
Summer Series Wearing Out Their Welcome
Question: Why does CBS insist on running their summer series well past the equivalent of a "use by" date? They ran Under the Dome one year too long, now they're doing the same with Zoo. What are the chances they'll wrap Zoo up this year while there's still some interest in the show? It's starting to get a little boring. — Richard
Matt Roush: No chance. CBS has already renewed Zoo for a third season. I bailed on that one before the first season was even over—using my invaluable "life's too short and there's too much TV to waste on something this silly, even if James Wolk is in it" rule. But I completely agree that series like these that are based on bestsellers would be better off as self-contained "limited" series (the new buzzword for miniseries and/or anthology shows), as the contortions to extend the plot to multiple seasons rarely ends well. It certainly didn't for Dome, which would have been an excellent one-season miniseries. Unfortunately, network TV tends to be greedy and rarely submits to the "less is more" rule, even if it makes creative sense. (See also: Season 2 of Wayward Pines, with a premise even more preposterous than Zoo.)
---
Spinoffs as Anthologies?
Question: The Walking Dead spinoff Fear the Walking Dead should have been an anthology series. It would open up the storytelling possibilities—Walkers in Europe? Russia? Australia? On the space station?—and allow the writers to plot stories with an appropriate length, from one episode stand-alone tales to multi-episode arcs. No need for continuing characters, and everyone in a story would be fair game to die. The new Star Trek reboot should also have been an anthology series: Star Trek: Tales of the Federation. You could revisit personalities, planets and plot lines from all previous series, and guest stars could be scheduled to appear as their schedules allowed. What do you think of the anthology approach to doing spin-offs of hit series? – Maurice
Matt Roush: I love it! Using the world created by a hit show to tell smaller, self-contained stories would be a wonderfully innovative way to refresh the tired process of cloning a franchise. I'd watch either of the series you describe—though I admit I'm eager to see what Bryan Fuller comes up with in Star Trek: Discovery.
Question: I've had it with Fear the Walking Dead. Spot on with all that was said in your last column. There is not a single character on the show that I give a damn about. One is worse than the next, and the next is dumber than the one before. Nick is a blithering idiot. All I was thinking when he climbed atop the rusted carcass of the van in the desert was: It's been in the sun forever, why isn't he screaming in pain at the heat of the metal? Why couldn't the dog finish him off? And I hope the zombies gather on all sides so he can't get off and bakes alive up there. I have officially taken it off my DVR. — Michael
Matt Roush: It is a sad moment when we find ourselves siding with the zombies. Or a rabid pack of dogs. But yes. I fear my patience won't hold out much longer, either.
---
BrainDead Deserves Better
Question: While BrainDead is nothing like The Good Wife, we are finding it very worthy of laughs this summer, especially considering the presidential election. Curious what you think and whether you think it can last beyond this election year? And also wondering why more people aren't watching it? — Faye
Matt Roush: As I've said from the start in championing this guilty pleasure, the best thing about BrainDead (as opposed to something like Zoo) is that it knows it's silly and has fun with the broad satire—including those magical musical recaps, which hit a new high this week when the balladeer got so fed up with the latest shenanigans he turned to an old episode of Gunsmoke. Genius. But I'm not terribly hopeful for its future. Given the shelving of the show to Sundays (and burning off said episode over Labor Day weekend, when almost everything was in repeats), I will be shocked if CBS renews it. Which has me hoping for some sort of resolution in Sunday's two-hour finale. As for why it didn't catch on: For one, the promotion of BrainDead being from the creators of The Good Wife may have raised expectations too high, and the disconnect between that sophisticated drama and this purposefully over-the-top sci-fi/comedy hybrid was too much for many to accept. It's also very off-brand for CBS to go this wacky and wild, but I'm glad they keep using the summer to experiment from time to time.
Question: What the heck happened to Gustav on BrainDead? He's been missing from the last couple of episodes with no explanation. He's my favorite character! — Lisa
Matt Roush: If you watched the September 4 episode (the one with the Gunsmoke recap, I'm still grinning over that), you saw that Johnny Ray Gill was back with a vengeance as Gustav. But it's a fair point. I figure that he was relatively MIA for a while when the focus shifted away from the discovery of the space bugs (which he was instrumental in calling to the heroine Laurel's attention) to the political intrigues involving Laurel (Mary Elizabeth Winstead) and her romantic frenemy Gareth (Aaron Tveit). I also attribute lapses like this to a new show's growing pains, when it fails to capitalize on an asset like Gustav by letting the plot machinations take over. BrainDead isn't a perfect show by any means, but I've enjoyed it.
---
Time for a Fall TV Question
Question: To me you have always been the true TV guru! So far of the commercials for the new shows coming on, only a couple have caught my eye. Timeless is one of them. I have to admit that I am a little hesitant about starting it though, as it is on NBC. I still miss Forever, and was so surprised when they canceled Limitless, as I really enjoyed the show. Do you think that another sci-fi type show has a chance? – Laurie
Matt Roush: Well, thanks. And I understand your concern, but one thing in Timeless's favor, at least initially, is that it's taking over the time slot on Monday (10/9c) that helped make The Blacklist and Blindspot breakout hits, and NBC is putting a lot of promotional muscle behind its latest high-concept action series. I like the fact that at the TCA press tour this summer, the producers said their intent was to make an escapist entertainment more comparable to Quantum Leap than to something dark and dense like Syfy's 12 Monkeys. No slight on the latter, but a fun time-travel romp is obviously a more commercial and marketable proposition. If it fails to open big and sustain an audience, that will be a problem. (And will likely give ABC pause about its own time-travel show for midseason, Time After Time.) But if you like what you've seen so far, I'd hop on board and hope for the best.
---
Recalling One-Season Wonders
Note: The following is in response to last week's discussion of shows canceled after just a single season. I asked for comments, and no surprise, I got them. Here's a sampling, and more can be found in the comments below last week's Ask Matt.
From David: I'm sure you will get at least 986,456,634 comments wondering how the heck you didn't think of Firefly right off the top of your head!
Matt: Yours was the first, and certainly not the last. I almost kicked myself for not including this Joss Whedon space opera, but then I figured: At least there was a movie sequel (Serenity). More than most prematurely canceled shows ever get.
From Donna T: My nominee for "Gone Too Soon"—which I never see on anyone else's list—is 1995's Nowhere Man. I always thought it should have done for UPN what The X-Files did for Fox. What a waste! (I have the DVD and think it still holds up.)
Matt: Excellent choice. And kudos for remembering UPN even existed. That was a terrific series, and at least they revealed the mysterious hero's (Bruce Greenwood) secret at the end of the first season.
From Jeffrey: Do you remember a show that ran on ABC for about 10 episodes in 2006 called Sons and Daughters? It was a very funny show about a very dysfunctional family created by and starring Fred Goss. It also starred Eden Sher from The Middle and Dee Wallace and Max Gail. Every episode was hilarious.
Matt: Yes, loved that little sleeper. Another good pick. It was just a bit ahead of its time. If it had come on in the wake of Modern Family, it might have made it.
From AugustMom3: Ask and you shall receive! Shows canceled too soon: All's Fair (1976-77), Whoopi (2004), Now and Again (1999-2000), Chaos (2011), Harry's Law (2011-12). Gone but not forgotten. Eric Close was in two of these! I'm sure he was disappointed—but I think he's done well for himself since! Definitely miss Pushing Daisies from your list. What a cast that was. Thanks, it's been fun reminiscing.
Matt: And isn't that the point? But really, Whoopi? I had to look up Chaos to remember what that was, but Now and Again for sure was a disappointingly short run. And Harry's Law did get a second season (following a midseason run), but I'm feeling generous, so will give you that one, though I wasn't much of a fan.
Among the other shows mentioned that struck a chord: CBS's campy High Society (1995), ABC's daring Hot L Baltimore (1975), NBC's Eerie, Indiana (1991), Fox's Western comedy The Adventures of Brisco County, Jr. with Bruce Campbell (1993) and the wondrous Wonderfalls (2004), and a wave of weird TV arriving in the wake of Lost, including FlashForward (2009), Invasion (2005) and The River (2012)—the last two I really liked, though I look back at The River now as a precursor to today's "limited" series, though perhaps only by accident.
---
Mistakes That Shouldn't Be Repeated
Question: I realize it's summer, and we're in reruns, but when CBS shows a repeat, and it is "to be continued" and isn't, as next week's episode is not the "continued" episode, it is extremely irritating and frustrating. This has happened with both NCIS and Criminal Minds in recent weeks, and the missing "to be continued" episodes are not available On Demand. — Carol
Matt Roush: This seems like a fair complaint. Programmers should keep this in mind during repeat season. Same goes for syndication and cable repeats. Pay attention to what you're putting on your schedule, even if it isn't first-run.
That's all for now. Thanks as always for reading. I can't do this without your participation, so please keep sending questions and comments about TV to [email protected] or shoot me a line on Twitter (@TVGMMattRoush). Or submit your question via the handy form below: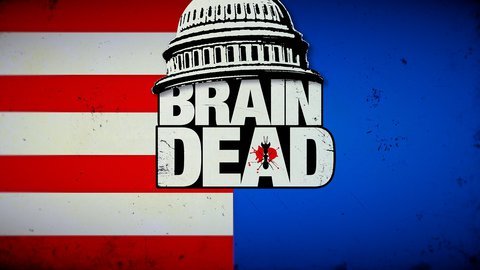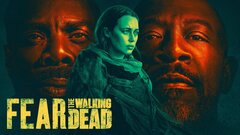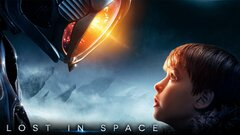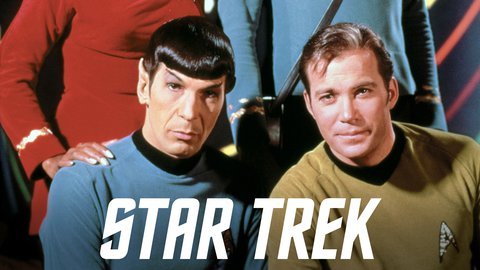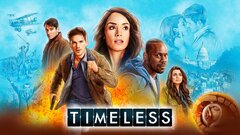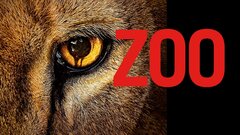 Zoo
where to stream