What's Worth Watching: 'BrainDead', 'Guilt', 'Major Crimes', 'Out of Iraq' and more for Monday, June 13.
BrainDead (10/9c, CBS): Summer may be CBS's silly season (think Zoo and Under the Dome), but the genius of BrainDead, an enjoyably offbeat sci-fi/political satire hybrid, is in reminding us that it's possible to have fun without leaving one's brain at the door. Painting with playfully broad and funny strokes (including delightful musical recaps at the top of every episode after this week's pilot), the creators of The Good Wife depict the current toxic D.C. climate of hyper-partisan, no-compromises extremism as a consequence of an invasion of outer-space bugs that burrow into power players' noggins, calcifying their antagonisms. Some heads do explode, but the effect is more kooky than icky as political opposites (the appealing Mary Elizabeth Winstead and Aaron Tveit) unite to figure out what's up with these pod people. It's Invasion of the Body Snatchers played for giggles, with veteran scene-stealers including Tony Shalhoub and Jan Maxwell helping the tone of mirthful menace. Meanwhile, the insanity of 2016's real-life campaign drones on in the background. What's to blame for that?
Guilt (9/8c, Freeform): Considerably less original, though not quite as generic as its title, this mystery has echoes of the tabloid-obsessed Amanda Knox case, with club-trotting American student Molly Ryan (Daisy Head), living abroad in London, waking up after a night of debauchery to learn she's a prime suspect in the gruesome murder of her roomie. Yes, everyone has secrets and most everyone's a suspect. The freshest aspect of Guilt is Billy Zane's insouciant performance as an irreverent lawyer hired to defend Molly—instantly clashing with Molly's sister, Natalie (Emily Tremaine), a humorless Boston prosecutor who flies to her sister's side.
Inside Monday TV: A centerpiece of Logo's Gay Pride Month programming takes us inside a different sort of cultural war zone. Out of Iraq (9/8c) depicts the love story of an Iraqi soldier and translator, both working for the U.S. military amid hostilities in Iraq, and what happens when the translator is forced to flee the country for his own safety. … Because American Ninja Warrior (8/7c) isn't challenging enough, NBC is pairing the summer hit with the new Spartan: Ultimate Team Challenge (10/9c), in which teams compete on a grueling mile-long obstacle course of mud, barbed wire and punishing inclines. … TNT's Major Crimes (10/9c) begins its fifth season with the focus on one of our favorite Closer characters since the earliest days of The Closer: Buzz (Phillip P. Keane), who plays detective by opening the cold-case file concerning the murders of his father and uncle decades earlier.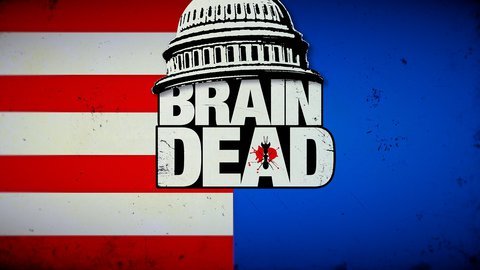 Powered by