Worth Watching: 'Fargo' and 'Undoing' Finales, a 'Masterpiece' Celebration at 50, a Tiger Woods Tribute
A selective critical checklist of notable weekend TV:
Fargo (Sunday, 10/9c, FX): "Hasn't there been enough killing?" This line of dialogue triggers (literally) the biggest laugh in the mordant season finale of the quirky crime drama, where few of the principles are left standing once the dust settles in Kansas City. This is a time of reckoning for the feuding Cannon and Fadda crime families, led respectively by Chris Rock and Jason Schwartzman. The surprises keep coming till the very last shot.
The Undoing (Sunday, 9/8c, HBO): It's anyone's guess what the final verdict will be in as the gripping mystery series reaches its courtroom climax. After last week's shocking reveal, Grace (Nicole Kidman) is now more determined than ever to protect her family, so does husband Jonathan's (Hugh Grant) innocence or guilt even matter in the end?
Masterpiece: 50 Fabulous Years! (Sunday, 9/8c, PBS, check local listings at pbs.org): For millions, Sundays are unthinkable without Masterpiece Theatre (with or without the "Theatre"), which for a half-century has been the benchmark for high-quality imported British drama. Mystery! host Alan Cumming guides viewers through clips and interviews with many who are associated with Masterpiece's glory years, including Derek Jacobi (I, Claudius), original Poldark star Robin Ellis, Downton Abbey creator Julian Fellowes and star Phyllis Logan (Mrs. Hughes), plus longtime executive producer (now "at-large") Rebecca Eaton and her successor, Susanna Simpson.
Tiger Woods: America's Son (Sunday, 7/6c, ESPN): The sports network's The Undefeated unit presents a documentary profile of the superstar golfer and his historic career. America's Son looks back to his breakthrough win at the Masters in 1997 — the first of five wins, including a stunning comeback in 2019 — and what Tiger's triumph represented in terms of race, culture and identity within a sport that wasn't always welcoming to Black Americans.
The Yuletide Express: As we digest Thanksgiving leftovers, the gorging on holiday movies continues. On Hallmark: Christmas Waltz (Saturday, 8/7c) stars network favorite Lacey Chabert as a broken-hearted would-be bride regaining her balance by taking ballroom lessons from Will Kemp, who sweeps her off her feet; and If I Only Had Christmas (Sunday, 8/7c), with another Hallmark regular, Candace Cameron Bure, as a publicist working with a Scrooge-like businessman (Warren Christie) to help out a needy charity.
On Hallmark Movies & Mysteries: USS Christmas (Saturday, 10/9c) is set aboard a Christmastime Tiger Cruise, where a local Norfolk reporter (Jen Lilley) sets sail with naval officer Trevor Donovan; and Sense, Sensibility and Snowmen (Sunday, 10/9c), which pits party planner Erin Krakow with a grouchy client (Luke Macfarlane), who should know better as a toy company CEO.
On Lifetime: In the network's first holiday-movie sequel, Merry Liddle Christmas Wedding (Saturday, 8/7c), Kelly Rowland is back as Jacquie Liddle, whose plans for a perfect Christmas destination wedding are disrupted by her loving but meddling family; and Once Upon a Main Street (Sunday, 8/7c), where Vanessa Lachey and Ryan McPartlin compete to bid on a storefront property owned by newly widowed Patrick Duffy, who asks them to chair the decoration committee for a "Battle of the Main Street" competition.
Inside Weekend TV: Nickelodeon's The All-Star Nickmas Spectacular (Saturday, 8/7c) brings together the casts of All That and other Nick series for a variety hour featuring music from Jojo Siwa, That Girl Lay Lay and Ne-Yo, plus comedy sketches and animated messages from SpongeBob SquarePants and other Nicktoon favorites… BBC America devotes Sunday to a marathon of James Bond movies, with Sean Connery classics Dr. No (4 pm/3c), followed by From Russian with Love and Goldfinger, as the centerpiece… CNBC's juicy six-part docuseries Empires of New York (Sunday, 8/7c), narrated by Billions star Paul Giamatti, reaches back to the New York City of the 1980s, a time of conspicuous consumption and greed, epitomized by five larger-than-life characters: "Queen of Mean" Leona Helmsley, crime boss John Gotti, ruthless Wall Street titan Ivan Boesky, the outgoing president and his personal lawyer, a former mayor… CNN's This Is Life with Lisa Ling (Sunday, 9/8c) returns with back-to-back episodes, as the reporter looks into a program that pairs prep schoolers with prison inmates, then explores how today's digital and social-media revolution is drawing young men into gangs and hate groups… Oscar-winning filmmaker Errol Morris (The Fog of War) directs the Showtime documentary My Psychedelic Love Story (9/8c), which digs into the 1970s relationship of counter-culture guru Timothy Leary and Joanna Harcourt-Smith and what led Leary, a prominent proponent of LSD, to cooperate with authorities and be branded a narc.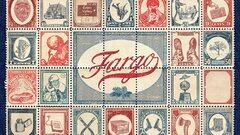 Powered by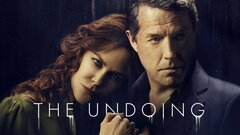 Powered by