Lilian Garcia on Returning Home & 'Chasing Glory' on WWE Network
Lilian Garcia has returned home. The golden voice's popular podcast, Chasing Glory with Lilian Garcia, has hit the WWE Network, where longtime fans can hear the singer and trailblazing ring announcer engage in candid conversations with some of the top names in the biz.
Garcia's life changed forever after joining WWE more than 20 years ago. And since her arrival, the landscape of women in pro wrestling has also changed exponentially. As a newcomer, Garcia was quickly thrown into the deep end and sitting under the learning tree of the legendary Howard Finkel. She quickly became a fan favorite — not only because of her skills for revving up a crowd and announcing wrestlers to the ring. She shared segments with The Rock, enjoyed a beer with "Stone Cold" Steve Austin, and stepped into other storylines from time-to-time. Garcia is also known for her stirring renditions of The Star-Spangled Banner and America the Beautiful, including a particularly memorable and powerful performance on SmackDown days after the September 11 attacks, which brought tears to the eyes of many.
TV Insider brought the candid host into our own hot seat to talk about what it's like working with WWE again.
How long was your return to WWE in the works?
Lilian Garcia: I took a break from Chasing Glory in May. I was looking at my husband, and with all the chaos in the world, we just needed a break. We had [planned to] come back in the fall. I received an email from WWE [asking] if I would consider putting the video portion [of the podcast] on the network, assuring me this was still my production. They wanted to keep doing what I was doing because they saw it was working with 7 million downloads. It's on the free side of the network, which really made me think it was a good idea because more people can see it and hear it. This is one of those shows that is helping people, which is what I'm all about. It just made sense.
How has it been producing these episodes during Coronavirus?
It's two of us that travel to Orlando. We get tested. We make sure everything is cohesive, so we can be with the talent. They get tested as well. We set up everything in a room in the WWE ThunderDome. Interviews are one-on-one. It's more personal. I think it's important to do it face-to-face in a safe way.
Was there anyone you were particularly excited to see again?
It's so great to see everyone. I'll run into Mia Yim, Shelton Benjamin. They're amazing friends. We were talking and I'm like, "Man, it feels so good to be one-on-one with you guys." Especially, doing their interviews, [which] were so powerful. So much is shared on Chasing Glory that when I see the [interviewee] again, we have such a deeper connection. It does create a special bond.
Do you have a dream guest, now that there is more accessibility being on-site? I would love to see you interview Vince McMahon.
It's a long list. Everyone has such a unique story. I tell everyone to own their story, share it and help others.
I would love to have Vince McMahon. The story he must have. Hopefully, we can get to a point to make it happen. I also love Pat Benatar. She inspired me and is why I sing the way I sing. I would love to have somebody like her. I would like to have others who haven't been on like Roman Reigns, Ronda Rousey, The Rock. The list goes on.
Speaking of The Rock, what was your most memorable moment working with him?
All the backstage interviews we did could make me blush. It was hilarious. My favorite moments were off-camera. He was one of the first ones to befriend me. He is the reason I got to sing on the show. When he found out I sang, he asked me to sing the National Anthem. He didn't have to do that. His career was going so strong. He didn't have to take the time to befriend me and help me through these backstage interviews. It's really cool to have that memory of him being that generous.
We've seen progress in terms of women's wrestling and more women on the broadcasting end. Whether it's doing interviews, hosting panels or commentating, you helped pave the way. How does it feel to see the door open more?
It makes me so proud. I was on The Bump not long ago and Kayla [Braxton] was thanking me for blazing the path for her. Sometimes life goes by so fast, you don't realize that you're doing that. I've had women come up to me at autograph signings and say, "Hey, I'm a ring announcer at an independent show because of you." People are starting to see in wrestling and broadcasting, that women have a place. We can all work together and elevate it to another level.
Not long ago you posted a picture from Evolution. Do you think WWE should have another all-female pay-per-view?
I've gone back-and-forth with that. It was great to have Evolution. It showed women could carry an entire show. The feedback was incredible. It felt special to be a part of that. Now it's pretty cool to have the pay-per-views be combined. I never want to see an all-men pay-per-view again in the future. It's wonderful that it happened, and people want to see it continue, so we'll see.
Fans can also see you on an episode of Peacock comedy A.P. Bio this season. How was your filming experience?
That was so much fun. It started with a call I got from [consultant] Ryan Nemeth. It made it so genuine to have these real wrestlers that know the business. Before, A.P. Bio was just going to get stunt people. Ryan was the person who said let's make this genuine. It came out great.
Now that you have your show on WWE Network, do you get a sense that we might be seeing more of you on programming?
I'm always open. They know I am genuinely a lifer for WWE. Even ring announcing or guest spots, I'm open for it. I am continuing to do the cage announcing for the Professional Fighters League (PFL) next season on ESPN and be a part of the MMA world as well. It plays well to do both and bring these amazing stories to Chasing Glory.
You've had such a successful career in WWE and certainly made an impact. If you were to be inducted in the WWE Hall of Fame, who would you want to induct you?
You even saying that is crazy. The fact that you and the fans have said that to me — I'm always in awe. I don't even want to put anything out there until I know it happens. It would be such an honor. That to me would be like winning a Grammy. It would be truly special.
Chasing Glory with Lilian Garcia, Mondays, and On-Demand, WWE Network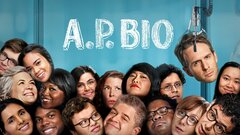 Powered by