Demi Burnett on Her Journey From Bachelor Nation to the WWE Universe
The Bachelor Nation's Demi Burnett brought new meaning to the war of roses when she began appearing on WWE Raw in August. The Bachelor (Season 23) and Bachelor in Paradise (Season 6) alum caught the eye of a number of superstars including lothario Angel Garza and Ivar of the Viking Raiders. 
Needless to say, the reality star and podcast host enjoyed her stint on the show. We sat down with the fun-loving 25-year-old to discuss this foray in sports entertainment. Will we see her in the ring? Burnett also gives us her thoughts on what is teased to be an explosive upcoming season of The Bachelorette. 
How far back does your WWE fandom go?
Demi Burnett: I watched it a little bit as a kid, but I really started getting into it probably at 22. Whenever I get into something, I have to know everything about it. I don't just watch an episode and think I'm a fan. I had to go back and watch all kinds of YouTube clips and learn everything about it. Although it has been a very short time I've been a fan, I became a dedicated fan and had to know everything going on. 
It was quite a surprise to see you on Raw. How did this opportunity come about for you? Was it initially supposed to be a one-time appearance that became more?
My agent reached out to me saying he got an email about it. I was like, "Oh my gosh. I would love to work with WWE. I've always wanted to. That sounds like so much fun." It was a kind of let's see how it goes. The first time I went on, I didn't know whether or not they were going to want me to come back. I got along with everyone, and we had such a good time. They asked me to come back, and I was so grateful. I was really lucky to be on the show all those weeks. 
Was there anyone that helped make you feel comfortable in this new environment?
I was really nervous at first because I didn't know anyone personally that worked there. I didn't know any of the superstars or what I was getting myself into. Once I got there, every single person I encountered and worked with there has been amazing. There was no bad vibe from anyone. They were all very helpful and encouraging. Nobody left a bad taste in my mouth. It helped out a lot when I had a little bit of downtime and would talk with the wrestlers. We joked around and got more friendly with them. They made me feel so comfortable, and it's something I haven't experienced a lot in "showbiz." 
I know you recently had Natalya on your Big Demi Energy podcast. You seem to have developed an appreciation for what these superstars do. Have you given more thought to trying your hand in the ring?
I definitely want to try and wrestle and see if I can do it and see if it's something they would want to do with me. I am moving in that direction and want to see what happens.
I'm grateful for any role I can get working with WWE because everyone there is so full of light. Sometimes you go to a casting audition or some kind of reality show and meet a lot of people. You can be made to feel uncomfortable and like you're not good enough. But when I was working with WWE, I always felt so welcome. I always felt everyone was so encouraging to me, especially Natalya. Nattie told me, "We need to get you in the ring." I definitely want to give it a try. 
Do you have a dream guest for your podcast?
I'm obsessed with drag. I'm obsessed with RuPaul. I would love to pick his brain for a little bit. That's my idol right there. 
You mainly interacted with Ivar and Angel Garza. What was it like to work with them?
I adore all of them. They were so wonderful to me. They knew I hadn't done anything like this before. They were so sweet. We could have fun small talk. I feel like I could be friends with them in the real world. I loved working with them and miss them so much!
WWE has such a dedicated fanbase, as does The Bachelor. How would you compare the WWE Universe with the Bachelor Nation?
I would say that the biggest difference is the wrestling fan base were not Bachelor fans, so they were like, "Who is this chick? What is she doing here?" Other than that it's kind of the same thing. People will either root for you or don't like you.
Most of them were just confused because they didn't know who I was. Then the people who did watch wrestling and The Bachelor they were like, "Oh my gosh! My two worlds are crossing over. It's amazing." It has been mostly positive. Maybe a few here and there were like, "This girl needs to go." But mostly it was like, "This is 2020, and I didn't think something this crazy could come. Also, it's 2020, so of course this is happening." 
We're heading into another season of The Bachelorette under these unique circumstances and a lot of speculation as to what is going to happen. There is the talk about Tayshia Adams coming in at some point. What do you think of her taking the lead and all the chatter about it?
I'm just like the fans and don't know what is going to happen, but I've definitely gathered a lot of information from the internet. Pretty much we assume Tayshia will take over The Bachelorette halfway through, or however long after Clare [Crawley]. Tayshia will be an amazing bachelorette. I love that girl so much. We bonded a lot on Paradise. I'm really excited to see what is going to happen. It is such a weird time right now in our day and age. And also it's a weird time for The Bachelorette, so I think it all goes hand-in-hand. So, we're going to get some good TV hopefully. 
Given how active you are on social media, it's clear you're also a fan of Big Brother. What draws you into the show? Do you know anyone from it?
I love Big Brother so much. It's up there for one of my favorite reality TV shows because it is a social experiment. It does take a lot of different skills to play the game. It's fascinating to watch people lie and strategize to get to the end for the half a million dollars.
I've met some people from the show, and every time I do, I'm freaking out. It's a fangirl moment. I normally don't fangirl, but for Big Brother I do. I got to meet Kaysar [Ridha], who is a BB legend. He has been on the show three times now. Every time you can't help but love him. He may be even lovelier in person. The same with Keesha [Smith]. I want to meet Janelle [Pierzina] really bad one of these days.
Is the show something you'd be a part of?
I would totally do Big Brother. I don't know if they'd let me do regular Big Brother. So maybe I can do Celebrity Big Brother. Although I would hardly consider myself a celebrity. I don't know which one they would let me do, but I'd love to play it. 
What do you think of this season of BB?
In my opinion, it has been pretty predictable. So, it hasn't been as fun to watch, but I still do watch it. The alliance that is in power has won HOH every single week, except for one. But someone that was affiliated with the alliance won HOH that week. They are just running the house. You really know who is going to go home and go up. There is no backdooring or blindsides. There is no big news being made. It has been a disappointment for sure, but I still love Big Brother nonetheless. 
When you look at the history of WWE, there are reality star success stories like The Miz. He has also been part of The Challenge and hosting. With BB alums transitioning into that show, how do you think you'd do in that setting?
I don't think I could do it. I love watching The Challenge, but I don't think I would do it because it's a lot of drama. People seem pretty mean on there, and I don't really do well with that. It's not something I'd be interested in because it seems so catty. Too much for me. 
What have you taken from your experience working live on Raw?
I think there is pressure of being live. I've done live interviews on news networks, but doing live television, I'm a potty mouth. I'm unpredictable. You never know what is going to come out of my mouth. It's more about me trying to behave and watching people and how they perform live. Me not having much of that experience, I learned from people. I learned to have confidence. It's hard because it does make you more nervous knowing you can't do a redo if you mess up. I feel like it has made me grow into owning it and being confident in whatever you do. 
WWE Raw, Mondays, 8/7c, USA Network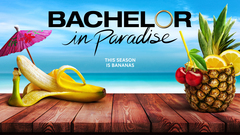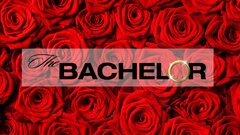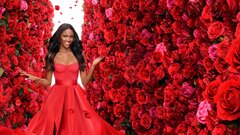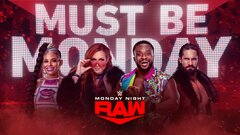 WWE Raw
where to stream