Showtime Teases 'Twin Peaks' Revival, Eyes Colbert Live Election Special
On the final day of the Television Critics Association press tour, Showtime gave critics in attendance a treat by showing a behind-the-scenes featurette for the upcoming revival of David Lynch's Twin Peaks.
The featurette, screened during Thursday's executive session with Showtime president/CEO David Nevins and president of programming Gary S. Levine, featured original cast members such as Kyle MacLachlan and Mel Ferrer as well as new faces like Robert Knepper and Jim Belushi, all talking about their experience in filming the series reboot. While no plot details were revealed in the video, Nevins said it would not be made available again after the TCA screening.
RELATED: Twin Peaks Reveals Cast List With 217 Actors!
Nevins did say that Lynch and co-creator Mark Frost have completed production on the series and are now deep in editing. While the execs have yet to see much, Levine said, "In watching a little bit of dailies of Twin Peaks, we were both instantly transported. These weren't even cut scenes. David was happy to share some of it with us and obviously this is a very unique partnership on this series in a way that no other series operates and he's earned that right…it's so singular. We really can't wait to show the world."
Nevins said Twin Peaks would premiere in the first half of 2017 (though Levine said "mid-2017"), the exact length of the reboot remains a mystery. "In terms of the number of episodes, it is a fluid process," Levine said. "David Lynch, who, obviously is doing it all—he co-wrote with Mark, he directed every episode, he's editing every episode, he's scoring every episode—for him it is a process of just seeing how it evolves and that organism continues to evolve and until he feels like he's kind of figured that out and then shows it to us, we won't know."
RELATED: Twin Peaks Revival Will Satisfy Fans of the Original
In other news, CBS late-night host Stephen Colbert may be coming to Showtime for a live election night special. Though the deal isn't complete, Nevins shared his optimism. "I think it's going to happen. Stephen wants to do it. I want to do it. The studio wants to do it. The thought is, do a live special, it will be Colbert unfettered, he's promised he will say a couple of curse words, which is important to me, and I think we're figuring it out. It's something I've been trying to get him to do for awhile and he sort of woke up and said "Yeah, that's something I want to do." Nevins also said The Late Show has election night off so Colbert is technically available.
RELATED: Colbert Plans Live Shows Following Presidential Debates
Turning to the surprise end of horror series Penny Dreadful, which wasn't announced until after the third season finale aired in June, Nevins explained, "I think in [creator John Logan's] mind it was always three [seasons] and out and from early on we were trying to keep it open for the possibility of more but it just became clear that trying to continue the show past the life of Vanessa Ives was going to be a detriment."
Nevins also said that Logan had always envisioned a three-season arc for Eva Green's central character and "it became clear that the combination of that character and John as a writer was the heart of the show so it seemed like it was going to be foolhardy to keep going."
As for Roadies, which is midway through its first season, Nevins wasn't ready to talk about the comedy's future just yet. "I think it's going according to vision," said Nevins of the Luke Wilson-starrer. "I really like the show and I feel like it's been such an incredible pleasure on that show with Cameron [Crowe] and Winnie [Holzman] and the cast. I felt like there was an opportunity to do a show that had a very different tone. It's a very different tone for us and I think it's a different tone for pay cable in general." He acknowledged that it hasn't really "caught on big" but they're still looking at its future.
Other news announced during the panel was the return of The Circus on September 11 in time for the first presidential debate, the casting of former Saturday Night Live star Jay Pharoah in the lead role in the Jamie Foxx/Tom Kapinos produced comedy pilot, White Famous, and another SNL alum, Taran Killam, headlining the new Jason Katims half-hour comedy pilot, Mating.
On the documentary front, Showtime will air the world premiere of acclaimed cyber war documentary Zero Days, which comes from Oscar-winning director Alex Gibney, on November 19. Also, on October 21 the network will premiere sports documentary One & Done, which follows the journey of NBA No. 1 draft pick Ben Simmons from his upbringing in Australia to attending high school and college in America to being in the rookie class of the Philadelphia 76ers.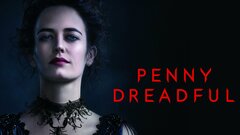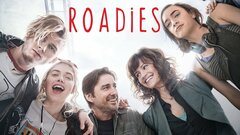 Roadies
where to stream