Showtime Boss: Don't Worry, the Twin Peaks Revival Will Satisfy New and Old Fans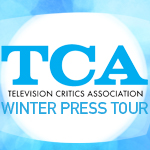 Twin Peaks fans have been anxious for any bit of news/footage from the upcoming Showtime series, but it could be a while before anything surfaces.
"Twin Peaks is an entity into its own," said Gary Levine, Showtime's programming president, to reporters after the network's executive session. "It is David Lynch's masterpiece, and we are in his hands. He really is careful in what he lets out and when. Time will tell what David will let us show you."
Few details have been confirmed about the revival—Kyle MacLachlan's Agent Cooper has been the only officially confirmed return—but Levine teased, "It's 25 years later. We visit a lot of the same characters, we have a lot of new characters introduced; in some cases, the next generation of characters from the existing series. It's definitely a continuation of the story, and it embraces that 25 years have passed."
And whatever mystery the Twin Peaks unleashes, it will be tied up during the run of the season. "There is a through line, there is a conclusion to that mystery; there is resolution, and a lot of surprises along the way," Levine said.
And Levine anticipates that the series can be embraced by longtime fans and franchise newbies. "David Lynch's work is so singular, that I think you're immediately transported when you see it," he said. "I think for those who know [the show], it'll be fun. For those who don't, your Twin Peaks virginity will be an exciting thing to have."
Twin Peaks is set to debut on Showtime in 2017.