Showtime's 'Homeland' and 'Billions' Get Winter Premiere Dates; 'Homeland' Picked Up For 2 More Seasons
Winter will heat up when Showtime brings back two of its acclaimed series early in the new year.
At Thursday's Showtime executive session at the Television Critics Association summer press tour, Showtime Networks president and CEO David Nevins made the announcement that Homeland, starring Emmy- and Golden Globe-winning actress Claire Danes, will return for its sixth season on Sunday, January 15 at 9/8c. The series has also officially been picked up for Season 7 and 8.
RELATED: Showtime's Homeland Moving to New York for Season 6
Also, the sophomore season of drama series Billions, starring Oscar nominee and Emmy- and Golden Globe-winner Paul Giamatti and Emmy- and Golden Globe-winner Damian Lewis, will premiere on Sunday, February 19 at 10/9c.
Both show have been shooting in New York this summer.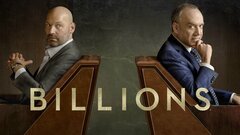 Powered by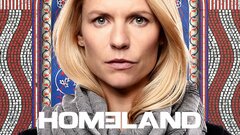 Powered by