CBS: 'Limitless' Wasn't Renewed Because it 'Wasn't Connecting' with Viewers
Limitless started the 2015-2016 season as one of the hottest new shows on television, but when CBS made its renewals for the upcoming year, the quirky drama didn't make the cut.
"Ultimately we had to look at the show; it was a very good show, but I don't think it connected with the viewers as well as other shows had," Glenn Geller, President, CBS Entertainment, said during the network's Television Critics Association panel. "Yeah, we could have brought it back. But we also have to put on new shows and give other things a shot. It could have come back, but we have to do better; we want to improve time periods. That's why we put on new shows."
RELATED: Limitless Finale: Brian Takes a Life-Changing Step
The series—which was a continuation, of sorts, of the 2011 Bradley Cooper film; the CBS series followed new NZT user Brian (Jake McDorman), who became tangled in Eddie Morra's (Cooper) world…while also using his enhanced skills to help solve crimes—was the highest-rated canceled show of the 2015-2016 season.
After the panel, Geller stressed there were "no creative behind the scenes problems" on Limitless' first season. "We have to make a determinations based on how we feel going forward. We can only pick up so many things."
Do you think CBS made the right call?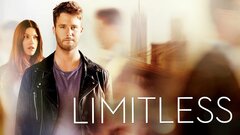 Powered by