Everything We Know About 'Manifest' Season 3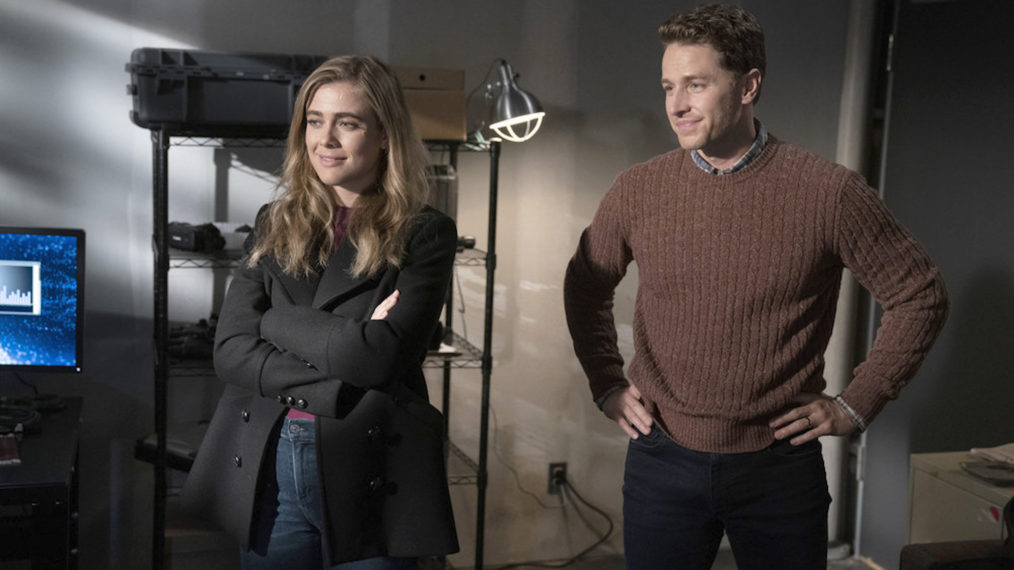 The good news is we'll get answers to all the questions we have about the very mysterious Manifest since the NBC drama has been renewed for a third season.
The bad news is it might take a bit longer than expected. But for now, we're rounding up everything we know about the series following those who returned after being presumed dead — such as after a plane disappeared for five years — and their loved ones.
Read on for teases about Season 3, a possible premiere date, and more.
Where did Season 2 leave off?
Those who returned (and not just on the plane) have a "death date": as long as they were "gone" is how long they have left … but there may be a way around that. Ezekiel "Zeke" Landon's (Matt Long) day arrived, and he did freeze to death, as he would have, but he was also brought back somehow. Saanvi Bahl (Parveen Kaur) tried to get a cure for the passengers, only to accidentally kill the Major (Elizabeth Marvel) and learn her scientists were trying to weaponize, not cure, the anomaly.
But the biggest surprise was fishermen finding the tailfin of Flight 828 in the ocean … even though the passengers had supposedly come home on the plane (which had then been blown up).
You'll also want to check out the end of the video near the bottom for showrunner Jeff Rake's "eight things you may have noticed last season."
When will Season 3 premiere?
NBC has released its fall schedule, and Manifest is not on it. Instead, the network announced that it will return after January 1, 2021.
Who's returning?
It looks like all of the usual suspects are back: Josh Dallas (Ben Stone), Melissa Roxburgh (Michaela Stone), Athena Karkanis (Grace Stone), Kaur, Long, J.R. Ramirez (Jared Vasquez), Luna Blaise (Olive Stone), and Jack Messina (Cal Stone).
What do we know about Season 3?
Thanks to the show's official Twitter account, we have a hint about the premiere title. Two of the letters are "LF," and given the end of Season 2, "Tailfin" is a logical guess.
Your first look at Episode 1 of #Manifest Season 3! ✈️ ⁰⁰

The title has 7 letters total. Here are 2. Any guesses? pic.twitter.com/0rOGyfVj5g

— Manifest (@NBCManifest) August 28, 2020
To celebrate 8/28 day, Rake shared eight teases about the new season:
"Ben and Saanvi do a deep dive on the Montego Air tailfin that was recovered in the Season 2 finale."
"A long-lost character will make a shocking reappearance."
"Jared will have a complicated new relationship, a love interest."
"A new passenger, whom we've never met, will be introduced in the season premiere and will become integral to our series-long story."
"Season 3 picks up about three months after the Season 2 finale."
"We'll finally get to know someone from Grace's side of the family, and let the fireworks begin."
"Michaela and Zeke move into a new place with an unexpected third party."
"Not all passengers are motivated to use the Callings for good."
Happy 828! #Manifest pic.twitter.com/hwaDmjTcSd

— Jeff Rake (@jeff_rake) August 28, 2020
"By the first episode, the entire globe is going to have eyes and ears focused on this tail fin, and that is going to obviously be the investigation because it would be a metaphysical impossibility if this is a part of the same plane," Rake told TV Insider after the Season 2 finale. But because it is, as a result, "that is going to reignite global scrutiny and also global fears of Flight 828 and its passengers."
Just because Michaela and Zeke got married in Season 2 (albeit when they thought he was going to die very soon after) doesn't mean the love triangle is gone because she loves both him and Jared. "Now Season 3 is about what this triangle can look like. These are three adults. They love and respect each other. Jared and Zeke made peace with each other," Rake said. "The question moving forward is, can Michaela find a way to love both of these men in different ways? Can these two men be adult enough to maintain a friendship even while they both love the same woman?"
As for Saanvi in the aftermath of killing the Major, she'll likely have "2% of happiness" — on the romantic front but in an unexpected way — and "98% of angst," the showrunner teased. Will others help her cover up that murder? And considering she defied a Calling — and they now believe that following them means surviving the death date — what impact will that have on her future?
Then there are the three meth dealers who kidnapped Cal and presumably drowned … only for their bodies to never be recovered. The Stones "should be incredibly worried, and as soon as Episode 1 of Season 3, we're going to see that story come to life," Rake teased. "Those characters are incredibly important to our Season 3 mythology. It's not the first time we've seen someone other than the passengers die and come back. … Jace, Pete, and Kory are the next characters on that same trajectory. Their fate, as it plays out in Season 3, is going to have probably the most significant mythological impact on the rest of the series than anything else to date."
Manifest, Season 3, 2021, NBC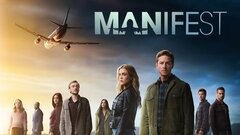 Powered by