Mike Rowe Returns With New Series 'Dirty Jobs: Rowe'd Trip' (VIDEO)
Mike Rowe returns to Discovery Channel to host the special four-episode series, Dirty Jobs: Rowe'd Trip, set to premiere Tuesday, July 7.
Part reunion, part road-trip, part look-back-special, and part "where-are-they-now," this series highlights everything that made Dirty Jobs an "essential" franchise in the first place. The original Dirty Jobs crew travel together in a mini-RV and reminisce about all things dirty.
During the original Dirty Jobs series, Rowe traveled to all 50 states and completed 300 different jobs. Now, he and the original crew set out on a road trip across the country to revisit past jobbers and tell new stories.
Each episode will follow a specific theme – Infrastructure, Innovator, Isolation and Animals and lead viewers on an epic road trip, culminating in a stop at a unique destination.
Mike Rowe said, "looking back at my favorite moments with the old crew while hitting the open road was the perfect way to reunite, especially at a time like the one we're all living through now. I know that fans of the show will have as much fun watching, as we did filming."
Dirty Jobs: Rowe'd Trip, Premiere, Tuesday, July 7, 9/8c, Discovery Channel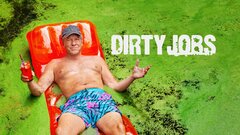 Powered by