'The Exorcist' Bedevils Comic-Con
It was hotter than hell in San Diego this past weekend, which made Comic-Con International the perfect place for Fox to introduce the masses to their upcoming adaptation of The Exorcist.
Starring Geena Davis, Alfonso Herrera and Ben Daniels, the horror drama's pilot screening drew a wildly enthusiastic response from the crowd and during the panel discussion afterward, impressed audience members admitted that their initial concerns with such a beloved classic being brought to TV were quelled by the atmospheric, under-your-skin scares of the first episode.
RELATED: 6 Things We Learned at TV Guide Magazine's Fan Favorites Panel
Outside of the convention center, however, things were a bit more in-your-face as Fox staged a series of street exorcisms. Like the unholiest flash mobs ever, these performances featured some "possessed" (and very pliable) pedestrians whose fits of demonic activity attracted men of the cloth trained in the Roman ritual. Complete with flying pea soup and bottles of water that were indeed sent from above in the scorching San Diego sun, the activations definitely turned heads. Although thankfully, none that went around the full 360.
The Exorcist premieres Friday Sept. 23 at 9/8c on Fox.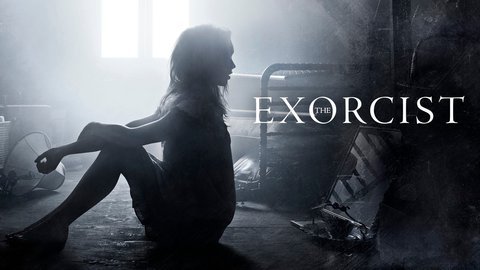 Powered by