Get Your First Look At 'Salem's Creepy Third Season (VIDEO)
They've tackled witch trials and long lost love, but that was just the beginning of their supernatural troubles. Salem is back for a third season—and we've got your first look at the full trailer just before Comic-Con starts on Thursday.
RELATED: Salem Recruits Marilyn Manson for Season 3 Guest Spot
WGN America's thriller is set to premiere its third witch-filled season during Halloween Week, and judging by the dark and ominous trailer, it'll give you a scare, and not just because Marilyn Manson will be a guest star this season.
RELATED: My Obsessions : Salem's Shane West
In the upcoming season, Captain John Alden (Shane West), Tituba (Ashley Madekwe) and Cotton Mather (Seth Gabel) are back and dealing with the ramifications of making Salem the devil's capital—a plan that can only be stopped by the dead witch that birthed him, Mary Sibley (Janet Montgomery)—unless she's not really dead.
Watch the third season trailer:
Salem, Season Premiere, Halloween Week, WGN America.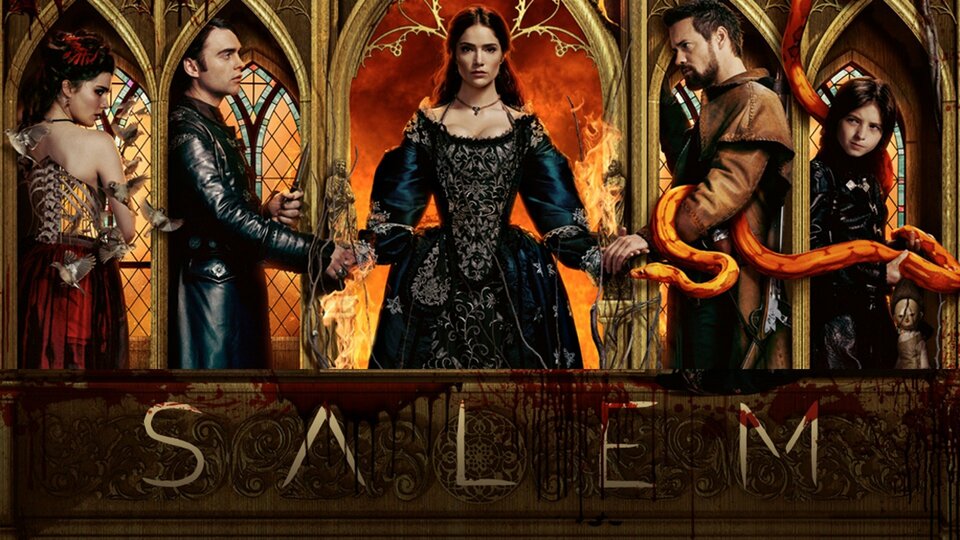 Salem
where to stream
Powered by