'Supernatural': 6 Burning Questions for Season 12
Supernatural Season 11 waged an epic battle between God and his estranged sister, Amara (aka the Darkness). With the help of Dean, God was able to heal that rift. But, as usual, there was no happily ever after for the Winchesters. Sam was apparently shot by a new player and his fate is unknown. The cast and producers preview the road ahead.
RELATED: Supernatural's Rob Benedict: Chuck Has 'Met His Match in Amara'
Why was now the right time to play the God card?
After years of speculation, the drama finally confirmed that Chuck Shurley (Rob Benedict)—a prophet who had been writing Sam (Jared Padalecki) and Dean's (Jensen Ackles) story—was indeed the Almighty himself. "It was really nice to get it confirmed," Benedict says. "We're not guessing anymore. You can make some serious choices, because we're all on the same page." Though the creative team had intended on Chuck being God for years, Season 11's tale of "Amara being God's sister [meant] we certainly had to pay it off," executive producer Robert Singer explains. "It was almost a relief that we had finally done it."
What do the British Men of Letters want?
We already knew about the American members of the Men of Letters—the secret organization that researched/tracked all things supernatural—but the season finale introduced a U.K. division, who haven't allowed a supernatural-related death in their territory since 1965. One of their members, Lady Toni Bevell (Elizabeth Blackmore), made quite an entrance, showing up in the Winchesters' Kansas bunker and shooting at Sam. Though his character was the target, Padalecki understands where she is coming from. "She really thinks of Sam and Dean as villains," he says. "To her, they started the Apocalypse and nearly got God killed."
Who will save Sam?
Castiel (Misha Collins), the Winchesters' angel ally, will be "extremely motivated to get Sam back," executive producer Andrew Dabb says. "He [does] things we know Cas is capable of but we haven't seen him do in recent years."
RELATED: Rufus and Bobby Are Back on Supernatural! Get Details of the Return
What does the return of the boys' mother mean?
Mary Winchester's (Samantha Smith) death in 1983 (as seen in Supernatural's pilot episode) was a wound that haunted the brothers for years. Now that she has returned—a gift of thanks from Amara (Emily Swallow) for Dean's help in ending her feud with God—Mary learns "these two kids [she left behind] have grown up into men who are hunters—something she tried to avoid," Dabb says. "She's kind of their mother in name only. [She's] meeting her sons again, but they are not what she expected. In some ways, she is not what they expected."
Where the hell is Lucifer (Mark Pellegrino)?
When Amara ejected Lucifer from Castiel's body, the fallen angel went MIA. Since Castiel let Lucifer out of his cage (and into his vessel) in an attempt to fight the Darkness, he feels responsible for any damage that could come from the Devil's newfound freedom. "Cas feels like it's his mission to try to make that right," Singer says. Crowley (Mark A. Sheppard) is also on Lucifer's trail, but unlike the Winchesters and Castiel, he doesn't merely want to stop him; "he wants payback," for humiliating him in front of his former minions, Dabb says. "I think it's very personal for Crowley, in a way a lot of stuff isn't."
What's next for Rowena (Ruth Connell)?
The Scottish witch, who had brief alliances with both Lucifer and Amara this past season, may take her wicked ways down a notch now that she "has seen that being all-powerful maybe isn't all it's cracked up to be," Singer says. "But one always has to be suspicious of Rowena." —additional reporting by Ileane Rudolph
Supernatural's SDCC panel is Sunday July 24, 11:15 am p in Hall H.
Supernatural, Season Premiere, Thursday, Oct. 13, 9/8c, The CW.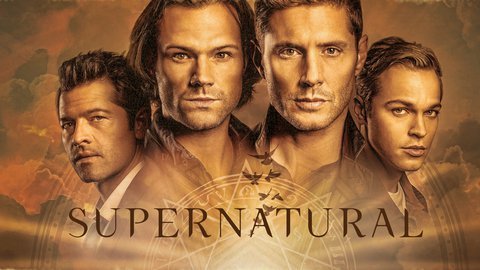 Powered by