Rufus and Bobby Are Back on 'Supernatural'! Get Details of the Return
It's been five years since a parasite-infected Bobby Singer (Jim Beaver) killed his demon-hunting partner Rufus Turner (Steven Williams) and four years since Bobby himself was killed by Leviathan Richard Roman. (Although Beaver has made occasional appearances, first as a ghost, then as a spirit from heaven.) Sadly, the two self described "grumpy old men" are still dead, but they're still back together on Wednesday's episode of Supernatural, "Safe House."
We spoke to Williams to find out more about why (and how) he's returning to a show where dead characters don't always stay dead.
It's great to talk to my favorite Jewish demon hunter.
That's funny. I had no clue until Bobby mentioned he didn't want anyone "sitting shiva when I died." I said, "What?" And they said, "You do know he's Jewish, right?" It was only then that I knew that Rufus practiced the Jewish religion!
How are Rufus and Bobby back together? Flashbacks? hallucinations?
Sam (Jared Padalecki) and Dean (Jensen Ackles) are trying to solve a case in the present. They find a journal of Bobby's, and they realize that Rufus and Bobby had worked that same case a while back. Apparently, they didn't do a very good job of it because this entity had reappeared and started destroying people. The boys have to figure out how to destroy the monster, so they look at what Bobby and Rufus did.
So will we see Rufus and Bobby trying to destroy the dangerous creature in the past?
Yes. We'll see the two teams working the case—Rufus and Bobby in the past and the boys in the present. It's really cool. There's lots of segues when they meld into each other.
So Sam and Dean don't actually see their deceased counterparts?
That's a good question. There is something between Dean and Bobby. You're going to have to watch.
PHOTOS: 4 Supernatural Deaths That Made a Lasting Impression
After all these years, how much fun was it to work with Jim Beaver again?
It was absolutely delightful. Not only is the man a damn good actor, he's just a damn good person. And he's so funny. You can never tell if he's joking when he tells you something. It's a very creative process to work with him. I think we like each other. [Laughs]
Rufus and Bobby, however, spent lots of time bickering. Will they be at it again?
Oh, yeah. They're two old grumpy old men. That's the whole idea. I said to someone, Jim was doing the grumpy old man so well that Rufus was more of a pest to Bobby. He just bugged him. Though they were a dynamic team as well. In this flashback, there's that love/hate bromance thing going. A love/annoyance thing.
Rufus died before forgiving Bobby for the death of a loved one. Is that corrected in this episode?
No, but I'd love to see that settled. Bobby did something that caused Rufus great pain. We want that story told. Fans ask about that. I'm not on social media, so I want people to put that out there on social media: "What the hell happened in Omaha?" We've got to have that resolved. And we have to have Bobby and Rufus miraculously come to life. Rufus has been hanging out in Purgatory. Not dead. I don't know where the hell Bobby is!
When last seen, Bobby's hanging in heaven.
Oh, was he now! He made it, did he?
So you're ready to make another appearance on Supernatural?
I would love to appear on Supernatural again. Who wouldn't! It's a fabulous show with fabulous people fabulous characters, fabulous guest stars, and it's just a damned good time.
You weren't in the same time frame as Jared and Jensen. Did you get to work with them in any way?
We were on the same set. We were in the same room together.
Rufus said something very haunting to Dean years ago. "Folks like us…there's ain't no happy ending… I'm what you've got to look forward to if you survive. But you won't." Sounds pretty bleak for the show's eventual ending.
That holds for every hunter. The eventuality of hunting is, there's death waiting around the corner. Every step you take, you come a little bit closer to it when you're a hunter. It takes a toll. Rufus and Bobby drink a lot. Dean is a homicidal maniac. And Sam seems to keep looking for all the righteousness in it.
Do you think Rufus was a righteous man?
Oh, absolutely.
Your character Virgil died on The Leftovers, too. Is he eternally dead?
He's on the Other Side. He killed himself. But people can come back. And the show was picked up for a third season. It would be a joy were they to bring Virgil back during that season.
In your long career, you have played so many cops and other law enforcement types. How has that been to play?
Well, I call it a long work history. Brad Pitt has a career. Tom Cruise, Denzel Washington, Samuel Jackson. But also, I started back in the '70s and African-Americans mainly got roles that were pimps and bad guys. At one point, my agent and I got together and I said that I didn't want to play any more pimps and dope dealers. It was a bad image, and we were going through the civil rights era. So then came lots of roles of doctors and police officers. It was a period when every cop show had an ethnic police captain or lieutenant. And the stars ran roughshod over him; they never paid him any attention. [Laughs] The two baddest captains back then were myself in 21 Jump Street, who was a real leader, and Edward James Olmos in Miami Vice. He was the boss!
Supernatural airs Wednesdays at 9/8c, The CW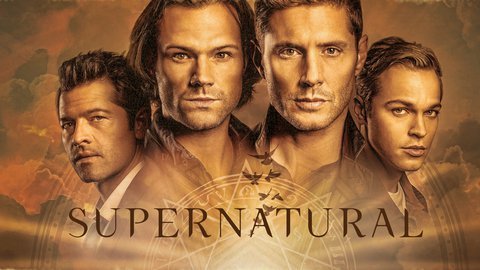 Powered by