HBO's 'Last Week Tonight' & Bill Maher Set Returns Amid Coronavirus Outbreak
HBO's Last Week Tonight with John Oliver and Real Time with Bill Maher have set return dates amid the ongoing coronavirus outbreak.
Both taping from home, Last Week Tonight will return with a new episode on Sunday, March 29 and Real Time will be back Friday, April 3, according to Deadline. Like their fellow late night hosts, John Oliver and Bill Maher halted production to stop the spread of COVID-19 and are taking a cue from the others as they reshape the program for "at home" editions.
Later to the game, Oliver and Maher are among the last to join this trend, which network hosts almost immediately adopted when in-studio production halted on their shows. A hint that this filming from home switch would be made was revealed in a tweet posted by Last Week Tonight's account.
"There's no new show tonight," the message posted on March 22 began. "So we're repeating last week's episode, which is still.. y'know… pretty relevant. Will we be back next week? We hope so! We're trying our hardest! Can you hear that? It's us, knocking on wood!"
The shows join The Tonight Show, Conan, The Daily Show, Full Frontal with Samantha Bee and The Late Show with Stephen Colbert as titles that have aired or will air segments and shows from home.
Last Week Tonight with John Oliver, Returns Sunday, March 29, 11/10c, HBO
Real Time with Bill Maher, Returns Friday, April 3, 10/9c, HBO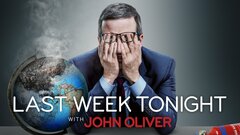 Powered by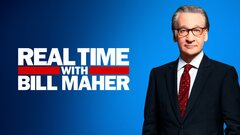 Powered by