'Wahlburgers' Premiere Pits Donnie vs. Paulie … Again (VIDEO)
There's nothing like a little sibling rivalry—especially between the Wahlberg brothers.
In this exclusive clip from this week's season premiere of Wahlburgers, produced by Emmy-nominated 44 Blue Productions, troublemaker Donnie is up to his old tricks, teasing brother Paul—and convincing him to allow Wahlburger customers to determine who is their mother's favorite.
RELATED: Will a Beret Get Between the Wahlburgers Bros in Paris? (VIDEO)
And in keeping with the friendly competition, Donnie starts to trash talk his rival—albeit in a very, very high-pitched, helium-enhanced voice.
RELATED: Jenny McCarthy and Donnie Wahlberg: Why We Love The Bachelorette
Which Wahlberg will take home the honor of being Alma's favorite son?
Wahlburgers, Season Premiere, Wednesday, July 6, 10/9c, A&E.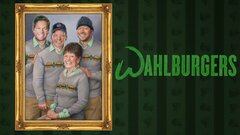 Powered by