Will a Beret Get Between the 'Wahlburgers' Bros in Paris? (VIDEO)
When in Paris, do what the Parisians do, n'est-ce pas?
On tomorrow night's episode of Wahlburgers, Paul and Mark head to Paris to take in the City of Lights. To soak up more of the city's scenery, the brothers decide to take a boat ride down the Seine. But instead of being left to enjoy the ride, a beret "rears its ugly head" when Paul has the traditional French hat thrust upon him.
Not surprisingly, Paul refuses to wear the beret while cruising down the canal, despite Mark's and their friend, Sayid's, best efforts to convince him that wearing it is "a mark of respect."
Will Paul end up wearing le chapeau, or will he end up insulting all French people everywhere? Watch the exclusive clip below to see what's coming up.
Video credit: Produced by 44 Blue Productions
Wahlburgers, Wednesdays, 9/8c, A&E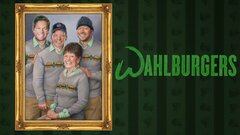 Powered by