'The Voice': 10 Must-See Performances From the Blind Auditions, Pt. 4 (VIDEO)
The Blind Auditions of The Voice Season 18 continued on March 9, with plenty of new talent to swoon over.
And it was clear coaches Kelly Clarkson, John Legend, Nick Jonas and Blake Shelton were just as impressed as the audience (and viewers). Below, we're rounding up the night's best performances and the newest contenders to move forward in the competition.
Anaya Cheyenne sings "I'll Never Love Again"
This 16-year-old performer, originally from Connecticut and now living in Atlanta, impressed the coaches with her rendition of Lady Gaga's song from A Star Is Born. While it did take until the end of her performance for anyone to make a chair spin, she earned two bids from Kelly and Blake. Ultimately, she went with Team Kelly.
Mandi Thomas performs "Time to Say Goodbye"
This 33-year-old classically trained singer from Tennessee is the teacher of two former contestants and now she's taking her chance to find success on the show. Earning a chair spin from Kelly, Mandi joined the former American Idol winner for the season.
Jacob Miller sings "The Times They Are A-Changin'"
Starting out in church choir, this 29-year-old performer from Wisconsin decided to pursue music full-time in 2012 and did so by traveling with his ragtime band before becoming a solo act. Miller wowed the coaches with his version of Bob Dylan's classic tune, earning chair spins from Kelly, Nick and Blake. In the end, he went with Team Nick.
Jon Mullins performs "Don't Give Up On Me"
This 32-year-old Virginia native has been pursuing music for some time and was inspired by his wife's strength after she had an accident impacting her speech and motor skills. Earning one chair spin from the coaches, Mullins was automatically assigned to Team Blake.
Jacob Daniel Murphy sings "Until You Come Back to Me (That's What I'm Gonna Do)"
Hailing from a military family, this 27-year-old from California shocked the coaches when they finally saw him. Ultimately, he joined Team Blake as the country singer was the only coach to turn.
Zan Fiskum performs "Light On"
This Seattle-born 22-year-old earned an instant chair spin from Nick, followed not long after by John. Wowed with her version of Maggie Rogers' song, the coaches were eager to snag her with Kelly joining the mix. When it came time to choose though, he went with Team Legend.
Roderick Chambers sings "Back At One"
Originally from Florida, this 38-year-old talent now resides in Califronia and he impressed viewers with his smooth voice. Nick was the first and only coach to spin his chair for Chambers which left Team Nick with one new member by the end of the audition.
Jules performs "Ain't No Rest for the Wicked"
Starting from an early age, this 15-year-old Voice hopeful from Arizona brought her A-game with a unique version of Cage the Elephant's tune. Earning chair spins from Kelly and Blake, Jules picked Team Kelly for her season journey.
Michael Williams sings "You Say"
This 18-year-old singer from Mason, Ohio has always had a love for music and it showed during his audition which earned him a chair spin from Nick, and he automatically joined that team.
Mike Jerel performs "It's a Man's, Man's, Man's World"
Inspired to pursue music after receiving a drum set as a child, this 31-year-old Georgia singer earned two instant chair spins from Nick and John followed by Kelly and then Blake. Having his pick of the bunch, Jerel chose Team Legend.
Don't miss more Blind Auditions when The Voice returns next Monday on NBC.
The Voice, Mondays, 8/7c, NBC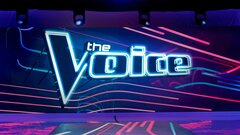 Powered by