'Sex&Drugs&Rock&Roll's Denis Leary Isn't Worried About a Sophomore Slump
Some bands stumble with second albums. But Sex&Drugs&Rock&Roll star and executive producer Denis Leary isn't worried about a sophomore slump for his series. "I feel like the writers—including myself—get a better feel for the characters as played by the actors. You see the different colors they can bring."
RELATED: Rescue Me's Peter Tolan and Denis Leary on Tonal Balance and the 'Inches' Origin
Leary promises a more serialized story this season as the relationships of Johnny Rock (Leary) and the Assassins become ever more entangled. The death of a former colleague inspires midlife crises, and the band will even get wrapped up in a hip-hop musical about the Irish Potato Famine. Plus, Johnny's tenacious daughter, singer Gigi (Elizabeth Gillies), becomes more ruthless in her quest for fame.
And that, according to Leary, is what the show is really all about. "This girl has to get famous somehow," he says. "Otherwise the rest of them are never gonna be famous!"
Sex&Drugs&Rock&Roll, Season Premiere, Thursday, June 30, 10/9c, FX.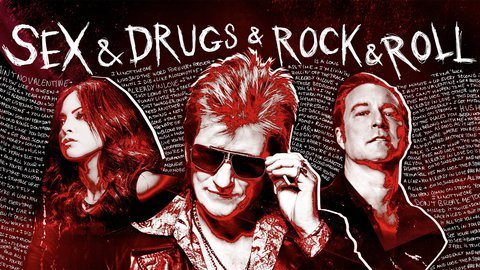 Powered by