What's Worth Watching: 'Odd Mom Out', 'Tyrant', 'American Tarzan', 'Greenleaf' and more for Wednesday, July 6
Odd Mom Out (10/9c, Bravo): "It's like Frozen for adults." More like the holy grail. In an uncannily timely episode of this wacky urban comedy, Jill (Jill Kargman) and Vanessa (KK Glick) suffer a wave of Hamilton envy—and pity from all they know—when it's revealed they're among the last of their Upper East Side tribe who have yet to see the "life-changing" Broadway smash-hit musical. And their desire to score tickets intensifies when they learn the clock is ticking to see star/creator Lin-Manuel Miranda. (In fact, he's leaving the show after this Saturday's performance, along with several other significant cast members.) This qualifies as a "pop-culture emergency," so while her husband Andy (Andy Buckley) frets about his Uber rating and nemesister-in-law Brooke (Abby Elliott) tries to acquire drugs to appease an adolescent fashion blogger, Jill is obsessed with this year's ultimate status symbol: an orchestra seat to Hamilton. Fans of Miranda's sizzling score will hear many in-joke shout-outs—my favorite: "I guess we'll never be satisfied"—and look for cameos by less famous members of the ensemble. Next best thing to being there.
Tyrant (10/9c, FX): Insurgent-turned-insider Bassam "Barry" Al-Fayeed (Adam Rayner) becomes the unlikely leader of the fictional kingdom of Abuddin as a third season begins of this topical melodrama about Middle Eastern intrigue. As Barry promotes democratic elections to purge the land of his ailing brother's dictatorial rule, a U.S. general (The Good Wife's Chris Noth) arrives on the scene who shares a past with former first lady Leila (Moran Atias).
American Tarzan (10/9c, Discovery): No word if having a distinctive yell gives any of the participants an advantage in TV's latest survival adventure game. Set on the remote Caribbean island of Domenica, this isn't an audition for the rebooted movie franchise, but an endurance test for seven competitors sent into the jungle to fend for themselves and live off the land with precious few resources.
Inside Wednesday TV: With the judges' cuts on the horizon, NBC's America's Got Talent (8/7c) recaps the most memorable moments from this season's auditions, with some unseen footage. … Repeat of the night: The CW's Arrow (8/7c), with a guest appearance from Matt Ryan, who played John Constantine on NBC's short-lived DC Comics thriller Constantine. … A crisis of sexual identity confronts Kevin (Tye White) on OWN's Greenleaf (10/9c) upon learning of wife Charity's (Deborah Joy Winans) pregnancy.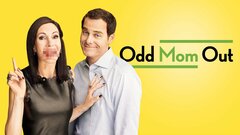 Powered by