'Person of Interest' Bosses on Greg Plageman's Alternate Reality-Themed Directorial Debut (VIDEO)
As Person of Interest gears up for its series finale, this week's penultimate hour, ".exe," marks an important off-screen milestone for executive producer Greg Plageman: it's his directorial debut.
In ".exe," Finch (Michael Emerson) goes on a rogue mission to try and put an end to Samaritan, once and for all. To give him a bit of guidance, the Machine shows Finch what life would have been like if Team Machine had never assembled. "This was an episode we talked about for a really long time," Plageman said at the show's ATX Festival panel.
"[Executive producer] Jonah [Nolan] wanted me to direct two seasons ago. By the way, the big lesson I learned is if you ever get that feeling that you're completely terrified of doing something, because you're not sure how it will work out, you should do that thing; this was that episode. It sort of happened at the perfect time of being the second-to-last episode. All this time, we talked about it, and for some reason, it hadn't come up. And I said, 'If I'm going to direct, I'm going to do that. And I'm going to get Michael Emerson in every scene.'"
RELATED: Person of Interest's Amy Acker on Root's New Beginning
Before Plageman set out to direct the episode, he got some feedback from key people. "Our crew is really tight; it's kind of a family," he said. "Jonah gave me great instructions before I left. And I remember running into J.J. [Abrams] at [co-producer] Noreen [O'Toole]'s wedding. He came up to me, and said, 'You're going to direct, huh? Just make sure you do one thing: just design one shot. You don't know whether you're going to be able to pull it off or not, because you can always resort back to the best coverage, but try and go for it.' That was a lot of help. And Jonah gave me some great books before I left. We have an amazing director-producer Chris Fisher. But most importantly, David Insley, who is our DP, was with me for every shot. I felt ready, and at a certain point when you have John Nolan and Michael Emerson just monologuing, it's amazing. They're both stage actors."
Check out an exclusive clip from ".exe":
After the show's ATX panel, Plageman and Nolan spoke with TV Insider about Plageman's directorial debut.
Greg, what was the biggest challenge of shooting ".exe"?
Greg Plageman: I didn't realize how long it takes to [create a] shot list. Some directors do it, some directors don't. We prefer directors on our show come in and do it, just so we have something to fall back on if you get lost because you'll never make your days. So it was really cool sitting down the weekend beforehand. Even when I was doing prep, I was doing it. But immediately when I arrived in New York, I lost my voice. And it's really f—ing hard to direct when you don't have a voice. It turns out, you kind of need that to call "action."
Jonathan Nolan: That's important.
Plageman: There was one time on the first day of shooting I yelled "cut" before "action."
Nolan: Nice. That happens to the best of us.
Plageman: But Jonah was great in terms of telling me, like, certain dramatic shots—we have Finch coming into [an important room in ".exe"], [and that] was something we talked about prior; trying to establish drama with the camera. Always cognizant of that and then what J.J. said. And having the shot list was really, really great, because you could economize and get rid of shots and toss them out. Having it felt like a security blanket. I didn't really have a problem making my days. Dave Insley, our DP, is a little cantankerous. [Nolan laughs] He'd tell you sometimes, "You don't need that shot." But I'd be like, "F— it, I want it, go get it." And then he'd get it, and I was glad every time I made him get it.
Nolan: Oh yeah. They're never right when they say you don't need it.
Plageman: But you realize, also, too, and Jonah can probably tell you this as well: as the writers and EP, everybody wants you to succeed. Like, "I saved something special for your episode." I got an extra day of shooting more than every other director, because we had to cut a day of shooting because of the budget. If i didn't have that day, I don't know how the f— I would have made the episode. There's no way.
RELATED: Person of Interest Bosses on Finch's New Mindset, Roo's Evolution, Episode 100's Losses
Jonah, since this was something you wanted for Greg for a few years, what was it like for you when it finally came together?
Nolan: I'm not the world's most experienced director, either, but the one thing you have when you're directing on a show that you're producing—hopefully—is the crew does really like you, so you have that massive leg up. And you know the visual language of the show so well, and you see so many people do well and do badly, so you really have had the chance to see what works and what doesn't. It's really cheating. But it's fun, because you can take it to the next level. I was just thrilled. Boy, what a f—ing episode.
Plageman: It was a lot of fun, man. And the actors, for the most part, they really want to give you their best. It's five seasons in, it's a pretty well-oiled machine. I don't know how it would be for directors on a new show, where the crew doesn't have the same rapport that ours does; it might have been different. I should have directed [as an executive producer] on Cold Case. That would have been easier.
Nolan: It's a tough show. It's a vicious show. There's a lot of set ups, a lot of scenes, a lot of pieces. I remember in the Season 1 finale, we were all out there. Richard J. Lewis, he was our producing director, he was directing our finale. I pitched in to direct another unit. That last day, we were shooting at a hotel downtown called the Andaz Wall Street. Richard was shooting with one unit, I was shooting with another unit, Greg was bouncing back and forth, making sure neither of us screwed everything. It was an adventure; it was bananas. We had cocktails in the middle of the night, came back and kept going. The day was so crazy the AD team actually had to buy a new font that was small enough to squeeze all of the pieces on to the call sheet. We literally had to read the call sheet with a magnifying glass. It was so much fun. I miss New York; I miss shooting in New York.
Plageman: We got kind of a rough and tumble reputation early on for asking for a lot.
Nolan: A lot of the crew was there for all five seasons, from the pilot onwards.
Plageman: I think they wore it like a badge of honor: if you could do this show, you could do any show.
Nolan: And they liked the show; that's the thing. When you like the show you're working on—and that's true for us, it's true for the cast and crew—it's hard, but it's always fun.
Person of Interest, Tuesdays, 10/9c, CBS.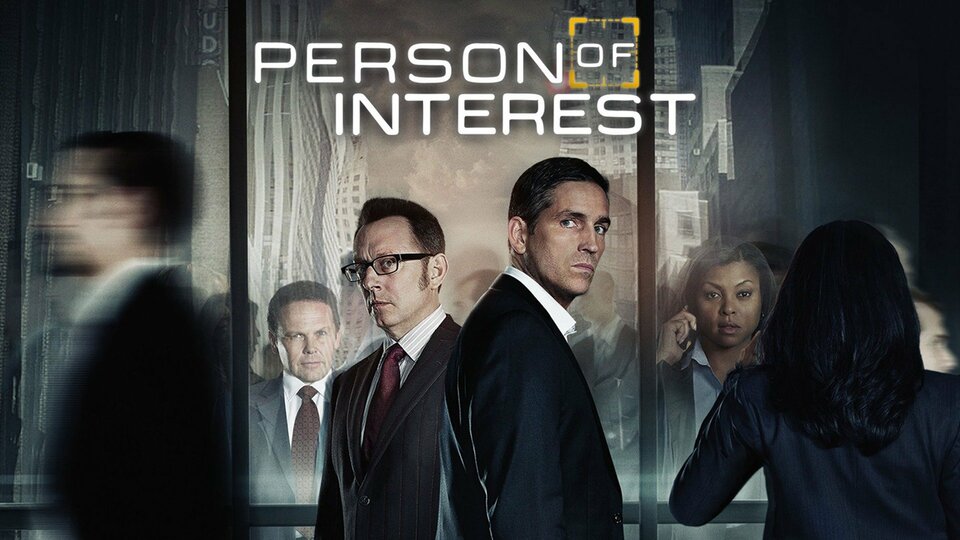 Powered by