'Rizzoli & Isles' Boss on the Crime-Solving BFFs' Final Season
BFFs Jane Rizzoli (Angie Harmon) and Maura Isles (Sasha Alexander) have one more season to fight crime, as Rizzoli & Isles kicks off its final 13-episode run tonight. The premiere begins seconds after last year's cliffhanger, when Alice (Annabeth Gish)—Jane's stalker, who in Season 6 burned down Jane's apartment and kidnapped Maura—opened fire at Detective Korsak's (Bruce McGill) wedding.
"People will be shot. People will be hurt," executive producer Jan Nash says. The aftermath "will cause the characters to look at who they are and where they are in their lives and make decisions as they look for their own personal happiness."
RELATED: Rizzoli & Isles Returns Determined to Rescue Maura
Maura sustains a serious head wound and possible concussion. "Maura's injury will have an impact on what we perceive to be her superpower, which is her cognitive abilities," Nash says. Jane, meanwhile, finds that the shooting "causes her to examine where she wants to go in life."
But don't worry, Jane and Maura fans. As the drama winds to its conclusion, Nash promises, "Their friendship will be at the forefront."
Rizzoli & Isles, Season Premiere, Monday, June 6, 9/8c, TNT.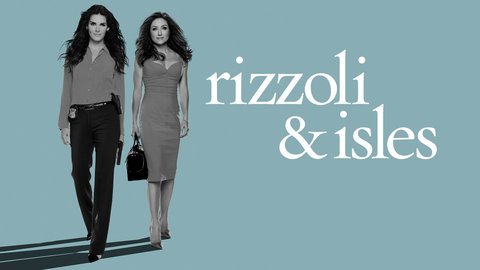 Powered by