'Game of Thrones' Producers Apologize for 'Hodor' on 'Jimmy Kimmel Live' (VIDEO)
Game of Thrones producers D.B. Weiss and David Benioff took to Jimmy Kimmel Live to publicly apologize for this week's "Hodor" episode, but not for the reasons you might think.
RELATED: Game of Thrones: Joe Naufahu on Daenerys's Powerful Presence and What It Takes to Be a Khal
They weren't sorry that they killed off a lovable character, after all, "we've killed 739 main characters so far," Weiss said as he sat on a couch covered in money. Their apology was for what's in store for people in the real world following the death in Westeros.
RELATED: The Broad City Girls Peep on Chris Hemsworth on Jimmy Kimmel Live (VIDEO)
"We're sorry for all of the idiots who from now on will be shouting 'Hodor!' every time you go through a door," Benioff said.
But after apologizing for forgetting that "people are the worst", the producers did have one solution to the problem: they can kill people in real life too.
Jimmy Kimmel Live, Weeknights, 11:35/10:35c, ABC.
Game of Thrones, Sundays, 9/8c, HBO.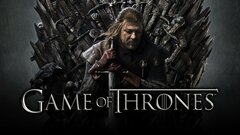 Powered by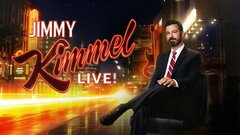 Powered by