'Game of Thrones's Joe Naufahu on Daenerys's Powerful Presence and What It Takes to Be a Khal
Spoiler warning! This story includes details form Sunday's episode of Game of Thrones, "Book of the Stranger."
All the khals in Essos couldn't keep the one true khaleesi down for long. Daenerys (Emilia Clarke) continued her penchant for literally burning down the patriarchy by setting fire to all of the Dothraki chieftains who had made the grave error of trying to tell her what to do. Of all the ways a character can get himself killed on Game of Thrones, getting between Dany and her goals seems to be among the most reliable, which even the top khal, Moro (Joe Naufahu), learned the hard way on Sunday.
We spoke to Naufahu about his final Game of Thrones episode, what he hoped to contribute to Dothraki culture with his character, his best moments on set and his personal list of the five best things in life, which provides some sweet contrast between the actor and the misogynistic brute he portrays on screen (spoiler alert: seeing a beautiful woman naked for the first time doesn't make the cut).
---
Khal Moro's Last Scenes and Daenerys's Escape
It seems that Daenerys didn't really need Daario and Jorah's help to escape from Khal Moro and the Dothraki. Certainly not the damsel in distress rescue some people may have expected.
That's the thing about Daenerys, wherever she is, she always seems to have control of the situation. Regardless of whether she's surrounded by a group of khals, or whatever, she just seems to have that air about her of control no matter what situation she's in. Even when she's not talking, she still has the power. That's the beauty of the character, the power that she holds regardless of whether she's doing anything exciting. She definitely did have her say, and she put her point of view across.
This episode we saw Moro switch from defending Daenerys to getting very dark and angry very quickly. Was it interesting to play both the sort of measured leader and the nastier macho version of the character?
He definitely tries to defend her, but I think it's pretty much that he's in front of all his boys, and his crew is Dothraki, so when he's trying to defend her and it gets thrown back in his face, he flips.
It's a combination of embarrassment and the Dothraki side, the brute warrior side, coming out. It's a moment where he just switches. It's a basic instinct that he goes back to. It's kind of forced out of him. I think he's a bad guy, but he gets pushed to that point.
Is there any chance we'll be seeing khals challenging Daenerys's rule again?
It's definitely been resolved this week. This is the crossroads, after this one, this is where Daenerys takes her own path.
Do you know what's coming beyond your own storyline? Do you have to keep any secrets about what's next on the show?
If I did, I wouldn't tell you, because I'd get my hands chopped off. [Laughs] But I have no idea.
---
Preparing to Play a Khal
Was it stressful coming in as a new actor when fan expectations for the show are so high?
It's kind of intimidating because it's such an established family, and you know, the fans especially are very precious, and rightly so, about their show. So you know, it's really a daunting task to pick up. The world of the show, people buy into so deeply, and you just try and do the best you can and put a bit of yourself in the performance and give everything you have.
I guess it's similar to if you were playing football, and you got signed onto a new team. You know, you've got a bunch of fans and supporters of the team that have been established, and they've been waiting for a long time. So you just try to do the best you can to keep the levels as high as they already are. I'm just grateful to be a part of it. To join the Game of Thrones family is not an opportunity that comes along really often. I just drew from my own background and from what I saw in the first season and I tried to bring that to the table.
What kind of prep work did you put in for this role?
There was a lot of prep that we had toward learning the language and getting it right for the scenes and all that sort of stuff. The language was tough, I won't lie. There are quite a few really detailed nuances within the language that you have to pick up and work through.
Did you look at Jason Momoa's performance as Khal Drogo in Season 1 for tips about how a khal should act?
I'm from Polynesia, my mom's Samoan and my dad's Tongan, and so we're a warrior race as well. We live off the land. And the native Maori in New Zealand as well, they were a warrior tribe. Jason Momoa, he was awesome in the first season, and he also comes from that island background. And you know, I did really get into the first season in getting to know the ways of the Dothraki. It was really cool to see how Jason attacked it, and I took a lot from that. But it's also a completely different character. Even though he is one of the Dothraki, he's a different guy, so I wanted to put my own spin on the performance.
It's interesting that the islander background has become part of the Dothraki style on the show. Do you think that's something the showrunners intended from the beginning?
Possibly. I know Jason did the New Zealand Maori haka during his audition. Maybe that was something that inspired the creators. But yeah, it is a good fit. Personally, I was able to draw on some of that ancestry and history when I was going into the role. If it is an intentional move by the creators, I think it's a good one.
---
On the Vaes Dothrak Set
Have you gotten to spend much time with anyone from the main cast, aside from Emilia Clarke?
No, the filming schedule had been so tight, and they film in completely different countries. When the storylines don't interact, you don't cross paths too much. The only time I got to meet some of the guys was at the premiere. Apart from that it was just working with Emilia most of the time.
What were some of the best things about working on Game of Thrones?
I really enjoyed working with [executive producer] Dan Weiss. He's really hands on, so he was always on set. He would help me out a lot with storylines and all that. He was really put together, and he was a really nice guy. He helped me a lot on set with the dialogue as well, because he knows it so deeply. I was able to get some really good juice out of him.
Obviously working with Emilia, too, was very nice. It was very much a team atmosphere, which I really enjoyed. Working with the Dothraki, it was like being part of a little rugby team again for me, which is really cool because that's kind of something I left behind years ago, and it's nice to sort of get the same camaraderie and feeling again in a different medium.
And the travel is another thing. Getting to go to Spain and shoot in this really cool location.
---
Dothraki Comedy and the Best Things in Life
In your first appearance on the show, you got to be a part of one of the season's more comedic moments. What was it like to film that scene with the disagreement over the greatest thing in the world?
When you're playing for the comedy, it's not really funny on set, especially because it's in this foreign language, so none of the crew or the cast are laughing, because most of them don't understand what we're actually saying. So you don't really play for the humor, we just played it straight. But we tried to get the timing as good as we could, and I'm really glad that we pulled it off. Because it shows another side to the Dothraki, and especially to the guys in charge. It shows an ability to joke around and to be more human with their followers. It's good to give them that life.
We know how Moro feels about women, but what would you, Joe Naufahu, say are the five best things in life?
My kids; my son and daughter are two of the greatest things. The rest of my family like my mom. If there was ever something I was scared of, it would be not having them in my life. I guess my mom is probably the most important person in my life apart from my two kids. My business that I run. I run a gym in New Zealand called Ludus, and it's amazing to be able to see the people from all walks of life who come and encourage each other and get better every day. And it makes me get better every day. I feel good helping people, and I don't know what I would do without that in my life. And I guess the fifth thing would be, it all comes down to people for me, it would be my friends. I've been away from home now for about six weeks, and that's a long time for me to be away from friends and family, and the messages and stuff my friends send me are the things that keep me going out here. So yeah, I guess the top five things are mostly made up of people, people in my life who I care about and who love me and care about me as well.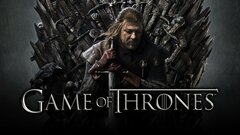 Powered by