'60 Minutes' Correspondent Morley Safer to Retire; Tribute Scheduled for Sunday
60 Minutes is wrapping up its 48th season, and the last on-air link to its early days has decided to retire. Morley Safer is departing the show after 46 seasons, and CBS has scheduled a tribute to the correspondent on Sunday, May 15.
RELATED: 60 Minutes Correspondent Bob Simon Killed in Car Crash
Unlike some of his contemporaries at the venerable newsmagazine, most notably Mike Wallace. Safer used curiosity and wit to disarm the people he interviewed, and the narrations of the stories he did often had a lyrical quality to them. It didn't matter whether he interviewed opera stars, world leaders, or notorious figures like Ruth Madoff (above), he treated them all with the same level of reverence.
RELATED: CBS Renews Life In Pieces For a Second Season
"After more than 50 years of broadcasting on CBSNews and 60 Minutes I have decided to retire," Safer said in a statement. "It's been a wonderful run, but the time has come to say goodbye to all of my friends at CBS and the dozens of people who kept me on the air. But most of all I thank the millions of people who have been loyal to our broadcast."
Morley Safer: A Reporter's Life, Sunday, May 15, 8/7c, CBS.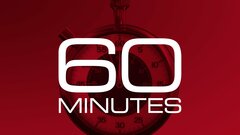 Powered by