'Bones': Is Brennan's Relationship with the FBI in Jeopardy? (VIDEO)
Over 11 seasons of Bones, Brennan (Emily Deschanel) has often clashed with suspects during the course of investigations. But her recent attack on a Meninist supporter could cost her more than she imagined.
In an exclusive clip from this week's dramatic hour, "The Last Shot at a Second Chance," Brennan faces an FBI panel to give her side of what went down. And though Brennan goes into the exchange confidently—armed with facts, naturally—she soon learns that as a result of her actions, her working relationship with the FBI could be severed.
RELATED: Bones: Angela and Cam Have a Heart-to-Heart (VIDEO)
Bones, Thursdays, 8/7c, Fox.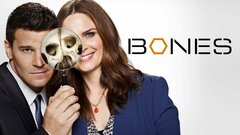 Bones
where to stream
Powered by