Fox Orders '24: Legacy' And 'Star' For Fall 2016
Fox has ordered two high-profile series for the fall 2016-2017 television series.
24: Legacy will be the next chapter in Fox's frenetic, it-all-happens-in-a-single-day battle against terror that originally starred Keifer Sutherland. Sutherland will continue to serve as an executive producer on the series,but won't reprise his role of Jack Bauer. A few of the actors who will be thrust into the latest race against the clocks of terrorism are Corey Hawkins (Straight Outta Compton), Miranda Otto (Homeland) and Jimmy Smits (Sons of Anarchy).
If the series could find a place for series favorite Chloe O'Brian (Mary Lynn Rajskub), I could forgive the series for many past transgressions, including how the people on 24 never seem to have to go to the bathroom, they can traverse major metropolitan cities without being impacted by traffic, and Season 2's Kim vs. the cougar debacle.
RELATED: Fox Reviving 24 as 24: Legacy With An All-new Cast and Storyline
Lee Daniels hopes to expand his empire in his second musical drama, Star. The series will star Queen Latifah, Benjamin Bratt and newcomers Jude Demorest, Ryan Destiny and Brittany O'Grady and will chronicle three young singer's bumpy road to stardom.
RELATED: Queen Latifah to Star in Fox Music Pilot from Lee Daniels
Lenny Kravitz has also been announced as a featured guest star, and I hope that his role will allow him to wear his Hunger Games gold eyeliner. The series will feature original music and fantasy sequences as the girls dream about their futures as superstars. I dream of catchy tunes from this series in the vein of Empire's smash "Drip Drop."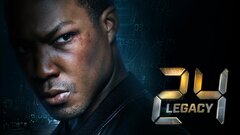 Powered by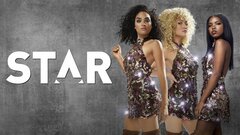 Star
where to stream
Powered by