Queen Latifah to Star in Fox Music Pilot From Lee Daniels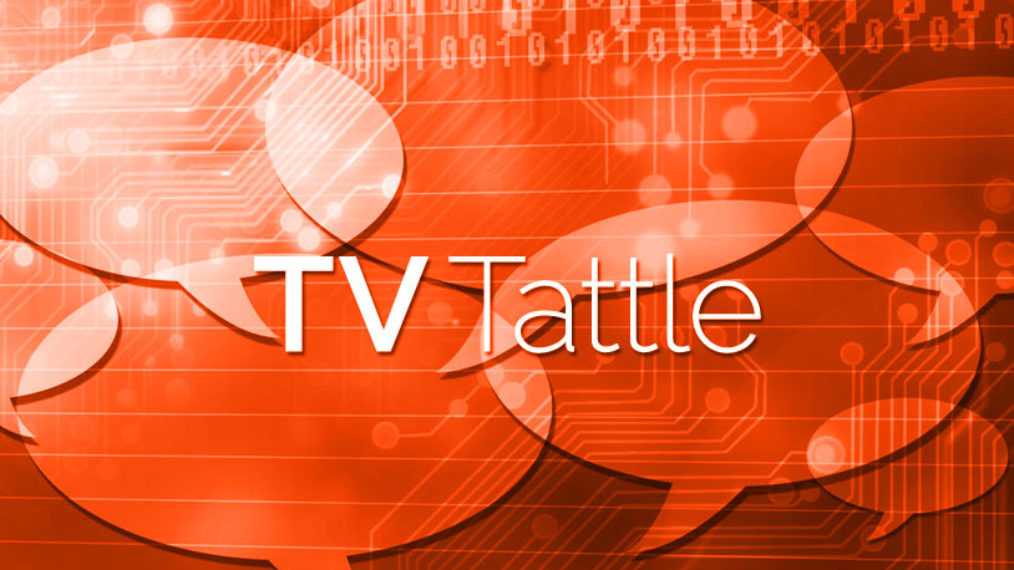 She'll play the surrogate mother with an amazing voice to an up-and-coming girl group. As Variety notes, Queen Latifah's star power plus Empire co-creator Lee Daniels' track record could make this project a strong contender for next season.
Creator Jon Bokenkamp announced the news on his Blacklist podcast. ""We knew about that a while ago, it's one of those things that's hard to keep quiet," he said.
Like real-life counterparts Mary-Kate and Ashley Olsen, Michelle will be working on creating her own fashion empire in New York City, according to Us Weekly.
The former Daily Show correspondents are just "two sailors on shore leave."
Netflix chief creative officer Ted Sarandos wouldn't disclose which show would be No. 1, but adds: "We're pleased to take the number two spot, but think it's number one because they don't measure all the devices." Also, to point out Netflix's popularity, Sarandos said Aziz Ansari is no longer anonymous in New York City thanks to Master of None. PLUS: Netflix to double its original shows in 2016, from 16 to 31.
Voice of the City will use songs to tell the sweeping story of the rise of New York City.
Voice of Charlie Brown sentenced to nearly 5 years in prison
Peter Robbins, 59, who voiced Charlie Brown as a kid in the '60s Peanuts specials, including A Charlie Brown Christmas, had pleaded guilty earlier to making criminal threats.
Discovery Communications CEO David Zaslav admits TLC's programming, which is aimed at Middle America, has become a "little bit more erratic." He adds: "But also, we got a little bit unlucky, I think, with TLC."
The Grandfathered star bares his rear end and reveals he binges on Inside Amy Schumer in an interview with Paper magazine. Says Stamos: "I rarely read about myself — mostly because I'm tired of 'me — and also if you believe the good stuff, you have to believe the bad stuff. I just stay away."
HBO has been supportive, he says. But, he adds, "at the moment I do not know (the show's future). We're starting to have preliminary conversations with HBO. I think that I'm a pragmatic individual. I understand that television is a business first and foremost, and the ratings — I don't want to use the phrase 'apocryphally bad.' But let's just use that phrase."
Is there a divide between Marvel's film and TV divisions?
"I'm not being horrible but I just don't see the point," says Mark Gatiss, who also plays Mycroft Holmes. "First of all, they are entirely different shows…And, just personally, I've never been [a] fan of these kind of mash-ups."
The proposed series would follow a female TV writer who returns home to live "the simple life" in rural Pennsylvania.
Elmo used to be a small part of the PBS show's large cast. "But at some point in the mid-'90s," says Kevin Wong, "Elmo began to hog more and more real estate on the show."
He'll play "an introspective artist and recovering drug addict" on the Steven Spielberg-produced summer murder mystery.
Check out The Blue Jean Committee Catalina Breeze official music video.
"It's one thing to play on the notion of the telenovela as an art form; it's quite another to do so in a world where The CW's Jane the Virgin is already giving a weekly master class in how that's done," says Tim Goodman of the Eva Longoria comedy. He adds: "Whereas Jane the Virgin is flawlessly firing on all cylinders in its second season (a wonderful continuation of the impressive work it did last season), Telenovela offers up stale variations on the same subject, only in a half-hour form (that sometimes feels painfully longer)." PLUS: Telenovela is a mildly pleasant surprise, it is as good as an ABC sitcom, and it's too much of a vehicle for Eva Longoria.