'The Goldbergs': Watch a Blooper Reel From 'An '80s Rewind' Special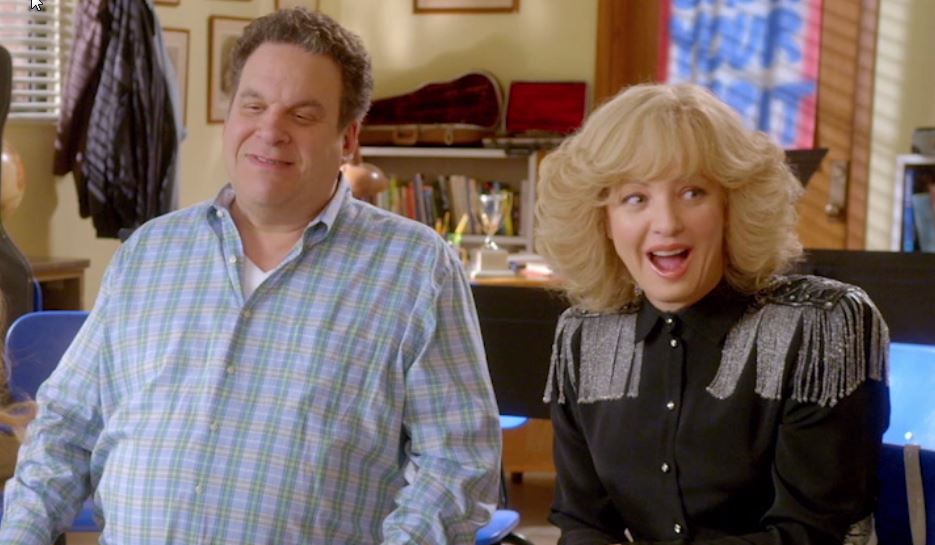 If you're an "'80s kid," then ABC's The Goldbergs has been a go-to show to get your nostalgia fix since it premiered in 2013. On Wednesday, April 27, ABC will show The Goldbergs: An '80s Rewind in the show's usual 8:30/7:30c timeslot; the special will have interviews with the show's cast, some highlights from the MTV decade, and a tour of the set led by Sean Giambrone, who plays the TV version of show creator Adam F. Goldberg. The tour will highlight some show props that came from Goldberg's own collection.
RELATED: 9 Times The Goldbergs Recreated Classic '80s Movie Scenes (PHOTOS)
There will also be a blooper reel, some of which is in the exclusive clip below. It's fitting, because blooper reels were a staple of '80s TV shows and movies, so much so that Dick Clark made one of his many fortunes just airing bloopers on TV for much of the decade.
After the special, The Goldbergs will return for two more episodes before its Sesson 3 finale on May 18.
The Goldbergs, Wednesdays, 8:30/7:30c, ABC.
Powered by