What's Worth Watching: 'Silicon Valley', 'Veep', 'The Good Wife', 'Penny Dreadful' and more for Sunday, May 1
Silicon Valley (10/9c, HBO): A humbled Richard (Thomas Middleditch) returns to a transformed Pied Piper office, with a new logo and spiffy new perks. Which would all be pretty nerd-tastic if not for the new CEO, Jack Barker (Stephen Tobolowsky), exposing his bottom-line mentality by hiring sales staff even before bringing aboard engineers to make the product—which isn't the vision Richard had in starting this company. "We can't put all of our eggs in the pot of gold at the end of the rainbow basket," Jack explains as he reveals his "Conjoined Triangles of Success" business model. Richard can't believe his eyes, and it gets worse when he tracks Jack down to his horse-breeding farm.
Veep (10:30/9:30c, HBO): Tobolowsky is a terrific addition to Silicon this season, and another great comic character actor joins the Veep team when Martin Mull arrives as Bob "The Eagle" Bradley, a Washington, D.C. legend brought on to advise Selina Meyer (Julia Louis-Dreyfus) and her cronies during the tense Nevada recount. As usual on this show, he may be less than meets the eye. Not so Mad Men's John Slattery, who begins a recurring role as billionaire banker Charlie Baird, catching Selina's amorous eye.
The Good Wife (9/8c, CBS): No, we can't believe it's almost over, either. In the penultimate episode of this splendid drama, Alicia (Julianna Margulies) tries her damnedest to keep estranged husband Peter (Chris Noth) from going to jail—but is it too little too late? Just look at this episode's supporting cast: Michael J. Fox returning as the cunning Louis Canning, Gary Cole as Diane's (Christine Baranski) hunky hubby, Glee's Matthew Morrison as the tenacious AUSA trying to take down Peter, David Paymer as a judge, and in smaller guest roles, Broadway stars Howard McGillin, Megan Hilty, Victoria Clark and Euan Morton. We're not the only ones who'll miss The Good Wife. The New York acting pool will as well.
Penny Dreadful (10/9c, Showtime): John Logan's stylishly literate and seductively decadent Victorian-era monster mash returns for a third season, with the formidable Patti LuPone joining the cast in a new role—somehow connected to, yet far removed from, last year's doomed "Cut-Wife" witch—as dour "alienist" Dr. Seward, tending to the psychological well-being of a distraught Vanessa (Eva Green), who's being stalked by yet another legendary supernatural menace. Also new this season: Dr. Jekyll (Shazad Latif), who bonds with a love-starved, drug-addicted Dr. Frankenstein (Harry Treadaway) as they plot to "tame the beast within" Frankenstein's most murderous creation, the alluring Lily (Billie Piper). There's dark poetry in every shudder of a horror series unlike any you've ever seen.
Inside Sunday TV: After a long absence, and looking considerably older than when this sprawling story began, Bran Stark (Isaac Hempstead Wright) is back on HBO's Game of Thrones (9/8c), now training with the Three-Eyed Raven (Max von Sydow). … It wouldn't be a Sunday without some sort of music awards, and this week we have two: Fox's American Country Countdown Awards (8/7c), with highlights including a Toby Keith tribute to Merle Haggard and an opening set led by Martina McBride, Jennifer Nettles and Cam; and Disney Channel's telecast of Saturday's 2016 Radio Disney Music Awards (7/6c), where Gwen Stefani receives the "Hero Award" and performers include Ariana Grande, Flo Rida, Hailee Steinfeld and Kelsea Ballerini (who also performs on Fox's country show). … AMC's Fear the Walking Dead (9/8c) finally sheds some light on the background of the mysterious Strand (Colman Domingo), who abandons ship when things take another treacherous turn. … On CBS's Elementary (10/9c), Sherlock (Jonny Lee Miller) and Watson (Lucy Liu) finally discover who's been trying to kill Holmes's dad, Morland (John Noble), and the answer shocks them.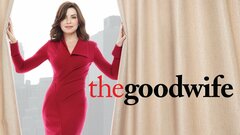 Powered by